Minority leaders demand Momen's resignation over remarks made in India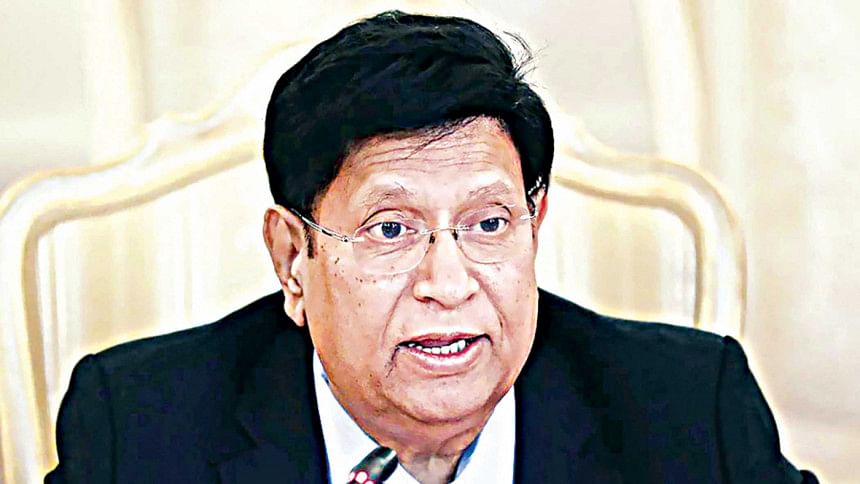 Minority community leaders in Bangladesh today demanded resignation of Foreign Minister AK Abdul Momen over statements they claimed he made while visiting India, regarding atrocities on minorities in Bangladesh.
Bangladesh Hindu Bouddha Christian Oikya Parishad and Bangladesh Puja Udjapan Parishad made the call in a joint statement.
Citing news reports, the statement said Momen held a meeting with Indian National Security Advisor Ajit Doval on June 22 in New Delhi.
In that meeting, Momen reportedly told Doval that false propaganda is being spread over torture and attacks on Hindus and temples in Bangladesh, said the statement
Furthermore, Momen also reportedly stated that over 33 thousand puja mandaps were prepared in Bangladesh under the government's patronage, the statement said.
The Oikya Parishad and Puja Udjapan Parishad termed the foreign minister's statements "absolute lies".
The accurate picture of atrocities on minorities is much bigger than the incidents reported in media, they said.
The puja mandaps, which are prepared in Bangladesh, are constructed by the own funding of organisers, said the joint statement.
"The Oikya Parishad and the Puja Parishad demand immediate resignation of the foreign minister, and admitting the responsibility of such absolute lies," said the statement.