Mild cold wave sweeps parts of country
Temperature likely to fall further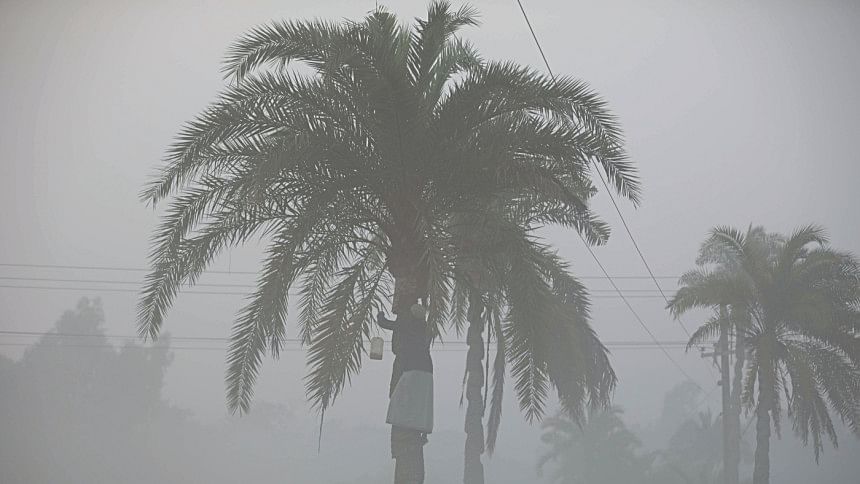 The winter winds are here and some parts of the country yesterday experienced mild cold waves with the lowest temperature of 9.5 degrees Celsius recorded in Chuadanga.
In Dhaka, the mercury dipped to 17.1 degrees Celsius, according to the Bangladesh Meteorological Department (BMD).
Temperature is likely to fall further in the last week of December.
Meanwhile, a 9.6 degree Celsius temperature was recorded in Rajshahi, 10.2 degree Celsius in Ishwardi, and 10.5 degree Celsius in Badorgachi.
Md Tariqul Newaz Kabir, meteorologist of BMD said temperature between 8 to 10 degree Celsius is considered a mild cold wave, 6 to 8 degree Celsius is said to be a moderate cold wave and less than 6 degree Celsius is a severe cold wave.
The temperature will fall further in the next few days in areas which are already facing mild cold waves or are around those areas, he said.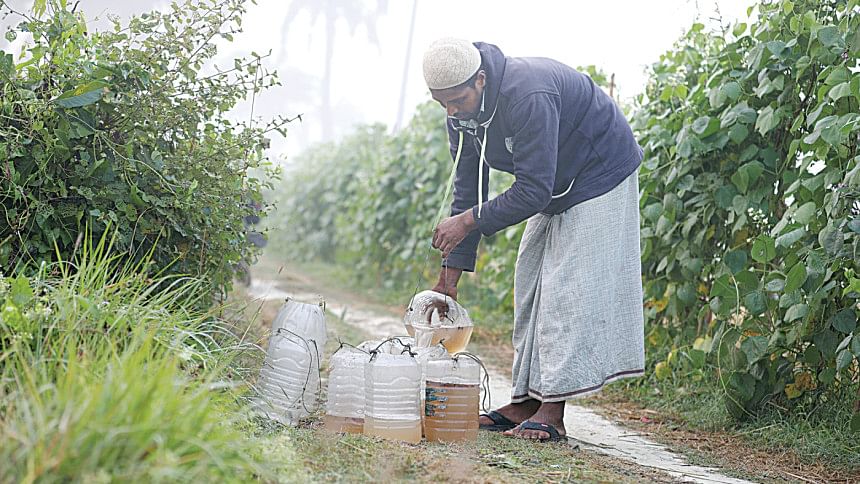 However, there is no chance of Dhaka facing a cold wave this month but the temperature is likely to fall further in the last week of December.
People of low-income groups in Dhaka and elsewhere in the country are the worst affected.
In Rajshahi, Salauddin Al Wadud, the district relief and rehabilitation officer, said they need at least 1.5 lakh winter clothes to distribute among those in need but have so far received 56,850 clothes, which they have distributed in unions and municipalities.