Metro Disruption: People urged not to fly kites, sky lanterns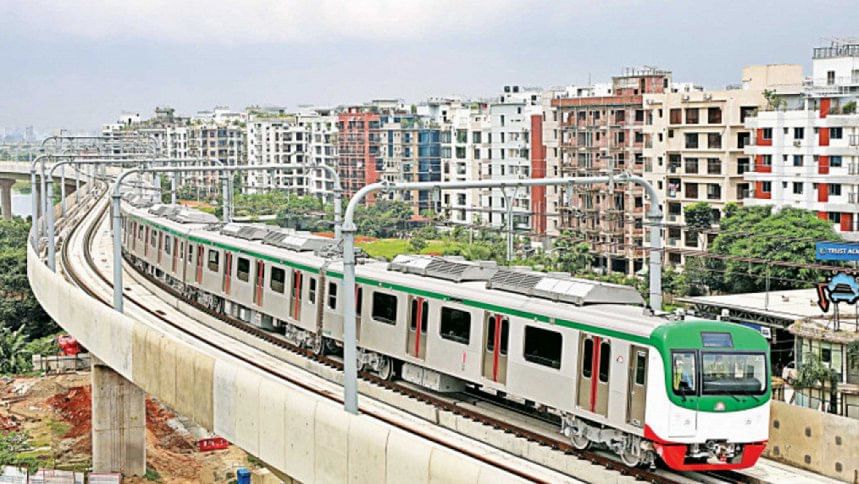 The metro rail authorities yesterday urged people to avoid flying kites or sky lanterns within at least a one-kilometre radius of the metro rail line to prevent possible accidents during operations.
Dhaka Mass Transit Company Ltd (DMTCL), the operating agency of the metro rail, issued a circular hours after metro rail operations were halted for half an hour yesterday morning.
The metro rail is operating between Uttara and Agargaon using high-powered electric lines and kites, sky lanterns or gas balloons can pose huge risks of accidents if they fall on the lines.
Moreover, the authorities have to pause operations to remove those, which causes the passengers to suffer, it said.
In this given situation, the DMTCL requested the residents, living around a one-km radius of the metro rail, to prevent their children from flying kites, sky lanterns and gas balloons or any kind of flying object for the safety of the metro rail.
Yesterday morning, the metro rail service had to be stopped for half an hour after a kite got stuck in one of its overhead electricity lines.
The authorities suspended train operations around 9:45am, Nasir Uddin Ahmed, director (operation and maintenance) of DMTCL told The Daily Star.
Services resumed around 10:15am after the kite was removed.
Meanwhile, the rush of passengers increased manifold due to the delay.
A similar problem occurred on Sunday as well.
Earlier on January 1, just after the New Year celebrations, the authorities had to suspend operations for two hours "on safety grounds" as a huge number of extinguished sky lanterns fell on the overhead electricity lines.