Matarbari plant: Govt won't implement phase-2
Japan cancels funding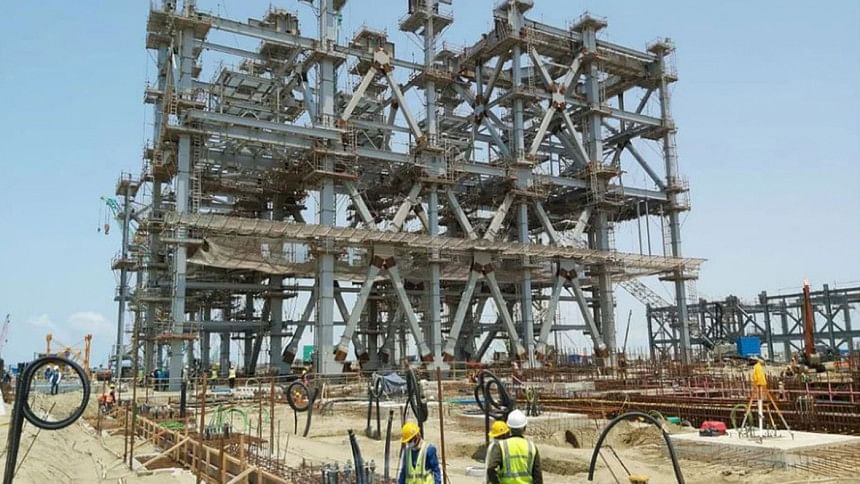 The government has decided not to implement the second phase of the Matarbari coal-fired power plant, a cabinet member confirmed yesterday hours after Japan announced the cancellation of funding for the project.
At a press conference in Japan, Hikariko Ono, foreign press secretary of Japan, said support for coal-fired power projects by Official Development Assistance (ODA) for Bangladesh and Indonesia will be suspended.
The announcement came following Japan's commitment at the G7 summit in June last year. It agreed to end new support for coal-fired power generation facilities that did not take measures to reduce greenhouse gas emissions by the end of 2021, according to Jiji Press, a Japanese news agency.
Japan International Cooperation Agency was supposed to finance phase-2. It was ready to fund it even after its commitment at the G7 summit, saying it's an "ongoing" project. But 120 organisations from 25 countries and green campaigners working against fossil fuel urged all stakeholders to stop the expansion of Matarbari project.
Talking to The Daily Star yesterday, Nasrul Hamid, state minister for power, energy and mineral resources, said they have already made a plan to build an LNG-based power plant instead of the coal-based one.
"We have already scrapped Matarbari phase-2 project. We plan to build an LNG-based power plant there. It will be linked with an LNG [Liquified Natural Gas] terminal."
Replying to a query, he said, "We will start it [LNG-based plant] after completion of Matarbari phase-1."
Work of the 1,200MW Matarbari Ultra Super Critical Coal Fired Power Project began in fiscal 2013-14. The cost was initially estimated at Tk 35,984 crore for phase-1.
Last November, the cost was raised by 44.1 percent to Tk 51,854.9 crore. Of the amount, JICA is providing Tk 43,921 crore.
Sources in Power Division said more than 70 percent work of phase-1 has been completed. It is expected to go into operation in January 2024.