Malta winning hearts of tobacco growers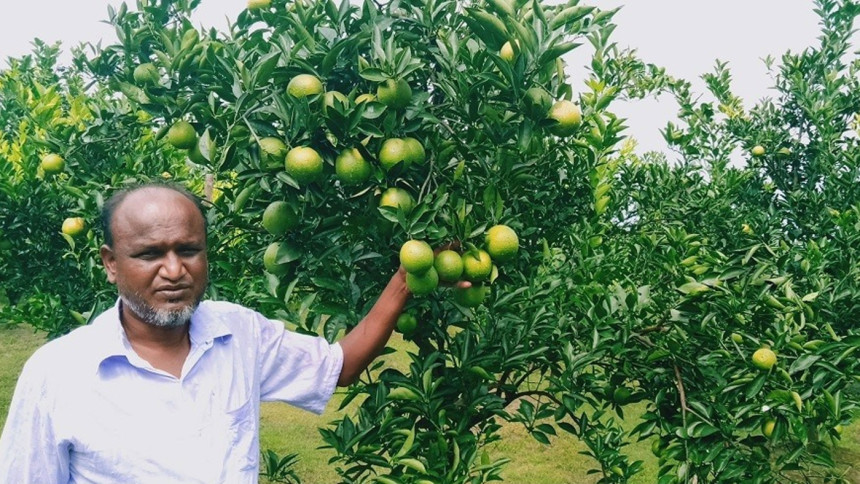 Tobacco used to be the crop of choice among farmers in Gobindapur village of Sadar upazila.
But lately, the cultivation of tobacco, which is harmful for both human consumption and the soil, is showing signs of decline in the village -- thanks to pioneering efforts by Mohammad Shafiqul and a changed scenario in the age of Covid-19 pandemic.
Shafiqul said he wanted to do something to end tobacco cultivation in his village, where he returned in 2018 after serving at a ship building company in Singapore for 15 years.
"I took notice that agents from big tobacco companies allure farmers into cultivating the harmful crop by providing special incentives, interest free loan facilities, free fertilisers and tobacco seeds."
In order to sway the farmers off the vicious enticement, Shafiqul had been looking for ways to provide them with a substitute and a profitable crop that he would cultivate on his own land to set an example with.
Following subsequent discussions with the then sub-assistant agriculture officer of Department of Agricultural Extension in the village in 2018, the same year he came home, Shafiqul was convinced and collected 241 saplings of BARI Malta-1 (blood orange) variety from an orchard in Pirojpur.
He planted the saplings on his 0.62 acre of land and got the first batch of Malta from some of the plants the next year. The production of the fruit reached its peak the following year.
Harvested in the months of October and November, Malta from his orchard is selling for Tk 120 per kilogram at present, Shafiqul said.
Amid a heightened awareness on the need to consume Vitamin-C enriched produce to fight Covid-19, people not just from the village, but also from neighbouring areas have been contacting him on his Facebook page while many are visiting and buying freshly-plucked Malta from his orchard.
Aside from the handsome profit he is making, the most satisfaction out of his Malta venture is that the farm now motivates other farmers to give up tobacco farming for Malta, Shafiqul said, adding that he has also been selling Malta saplings to at affordable prices.    
Some of them, including young entrepreneurs Anisur, Saiful and Mohsinul, said they also made Malta orchards as the plants yield fruit for 15 years with nominal investment and care. 
Khokshabari Union Parishad Chairman Bodiuzzaman Sarker said Gobindapur is now recognised as a village of Malta and locals appreciate Shafiqul for helping them give up tobacco cultivation.
Abu Bakkar Siddiquee, deputy director of DAE in Nilphamari, said the success of Malta farming in Gobindapur has been motivating others to convert into Malta cultivation from tobacco.   The DAE has been providing support to interested farmers in Nilphamari where Malta is being grown on 150 bighas of land, he added.