Make govt services more accessible
Say speakers at dialogue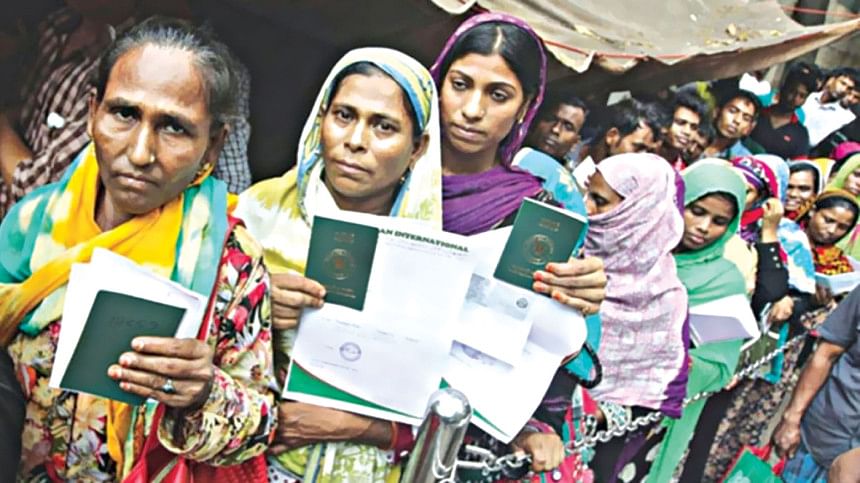 The government services for female migrant workers should be easier to avail for ensuring safe, orderly migration and successful reintegration upon returning home, said speakers at a dialogue yesterday.
They said female migrant workers face many kinds of challenges both before and after migration as well as after returning home, so the authorities should make them well aware about migration-related issues.
Centre for Women and Children Studies (CWCS), supported by Manusher Jonno Foundation (MJF), organised the dialogue at the capital's Cirdap. Representatives from migrant-rights groups and government service providers attended the event.
Addressing the dialogue, Sumaiya Islam, executive director of Bangladesh Nari Sramik Kendra, said apart from incidents of torture, many Bangladeshi female migrant workers have to endure excessive work hours in host countries.
She pointed out that these workers also face "wage theft" and said collective effort is required to address this issue.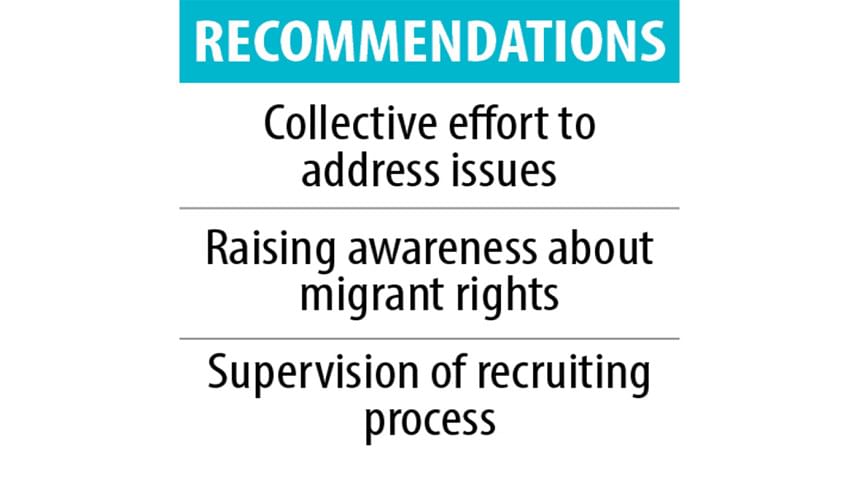 She also said recruiting agencies should be brought under a mechanism to supervise the whole migration process for the workers' safety and well-being.
There is scope for reviewing the country's labour migration-related laws, services and policies to find out to what extent those are female-friendly, said Mohuya Leya Falia, programme coordinator of MJF.
CWCS President Prof Ishrat Shamim said the services of Bureau of Manpower, Employment and Training (BMET) should be promoted.
Sheikh Rumana, executive director of Bangladeshi Ovibashi Mohila Sramik Association, said female migrant workers have to be aware about their rights, and the government has to ensure their dignity.
CWCS Executive Member Advocate Farida Yeasmin said although there are different government services in place, many migrant workers are not aware about them.
Mazibur Rahman, managing director of Probashi Kallyan Bank, said response from female returnee migrants to get "special rehabilitation loan", launched by the bank during the pandemic, has been low.
So far, only 92 female returnees took over Tk 2 crore as loan under the scheme, he said, adding that the women who came back due to the pandemic can avail the loan.
The bank disbursed about Tk 900 crore as loan in the last fiscal year alone, whereas before that, its disbursement since its inception in 2011 had been about Tk 784 crore, he added.
In his speech, BMET Director General Shahidul Alam urged migrant workers to properly learn the language of the destination country before migration.
There should be a national standard of eligibility requirements for individuals wanting to migrate abroad, he added.