Majority of children with disabilities in Bangladesh not enrolled in formal education
Says National Survey on Persons with Disabilities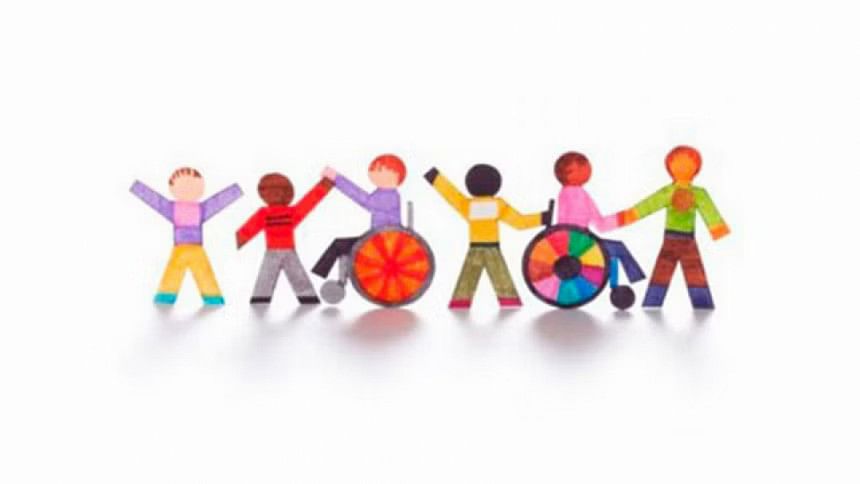 More than half the children with disabilities in Bangladesh are not enrolled in any formal education according to new national-level data.
The findings come from the recently-published National Survey on Persons with Disabilities (NSPD) 2021, conducted by the Bangladesh Bureau of Statistics (BBS) with technical support from Unicef, said a press release issued by Unicef.
The survey reveals that among children with disabilities (aged 5-17 years), only 65 percent are enrolled in primary school and only 35 percent are enrolled in secondary school. In total, 60 percent of children with disabilities aged 5-17 years are not in education.
The survey also found that children with disabilities who do attend formal education lag behind academically by over two years for their age on average.
"The data from this national survey -- the first of its kind by the BBS -- highlights the challenges children with disabilities face growing up. The findings will support the Government to formulate policies and initiatives to ensure the rights of persons with disabilities in Bangladesh," said Iftekhairul Karim, Project Director, BBS.
According to the survey, 1.7 percent of children in Bangladesh live with one of twelve types of disability defined in the Persons with Disability Rights and Protection Act 2013, while 3.6 percent of children face functional difficulty in at least one of the domains of seeing, hearing, walking, fine motor skills, communication, learning, playing or controlling behaviour.
"The new data highlights just how many children with disabilities in Bangladesh are losing out on education. We need to do more for these children. We need to provide the support and services their need, and we need to create an inclusive environment where they can thrive," said Sheldon Yett, Unicef Representative to Bangladesh.
Data from the survey also shed light on the difficulties that children with disabilities face as adults. Only one-third of persons with disabilities of working age are employed, with women with disabilities far more likely to be unemployed compared to men.
And while 90 per cent of persons with disabilities who are registered with the Government receive disability allowances, the vast majority of them --about 65 per cent -- remain unregistered, the press release said.
Early identification and management of childhood disabilities are critical to maximizing the potential of children, it said adding that it is also critical to create an inclusive environment where families and service-providers can support children with disabilities to participate actively in all spheres of life.