Machine-Readable Passports: No explanations yet on 1.5 lakh pending requests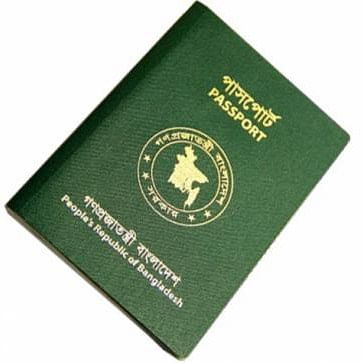 When over 1.5 lakh applications for machine-readable passports are pending for some two months, the authorities have yet to come up with any official explanations about what led to this situation and when and how it is going to be addressed.
Bangladesh missions from different countries over the last months wrote to the Department of Immigration and Passports (DIP), describing the problems they were facing as passport processing was either delayed or not delivered to Bangladeshi migrants.
Migrants said they were becoming undocumented or failing to apply for renewal of work permits due to the delay in getting passports. They also said they were facing trouble accessing healthcare at a time when the pandemic is causing havoc to the migrants through joblessness and infections.
Some officials also said it might lead to a security breach that so many passport applications have been pending for so long. They questioned why the DIP did not take actions to upgrade the software system well ahead of the time when the 30-million limit of the MRPs was crossed in early June.
The Daily Star published a report on Wednesday, quoting officials, that the MRP server capacity exhausted its 30-million limit and that the software system, which is operated by the Malaysian company IRIS Corporation, could not accept any more applications.
On August 8, DIP Director General Maj Gen Mohammad Ayub Chowdhury said they upgrade the software system of MRP from time to time and that steps were already being taken to upgrade it and a new agreement will be signed at the soonest.
Asked about the upgradation of the software system on Wednesday, Home Ministry's Security Services Division Secretary Mokabbir Hossain said, "Who has spoken about the upgradation? I have no idea about it."
As this paper said it was the DIP DG who spoke about it, Mokabbir said, "You rather speak to the DIP DG."
This newspaper called DIP DG Maj Gen Ayub Chowdhury several times yesterday and the day before to know the updates, but found his phone switched off.
Abdullah Al Masud Chowdhury, additional secretary (security and immigration wing) at the home ministry's security services division, said, "The upgradation has been done. The printing of MRP began yesterday afternoon [Wednesday]. It will be in full speed in three to four days."
"Just know this," he said as this paper wanted to know the number of MRPs being printed.
One official from the DIP told The Daily Star on Wednesday that the agreement with IRIS Corporation was inked and the upgradation of Automated Fingerprint Identification System (AFIS) was going on. It would take a few days for the DIP to start printing MRPs in full swing, the official added.
Another DIP official said the printing of MRPs began on Wednesday and initially the pending passports applied from Washington were being printed. It would take a few days for the DIP to print passports in full swing.
Contacted by The Daily Star, an official of IRIS Corporation in Bangladesh said he could not make any comments on the issue.
"I'm out of the office. I cannot make any comments on MRP issue. Please contact IRIS Malaysia office," he said.
Migrant rights activist, Mohammad Harun-Al Rashid, who lives in Malaysia, said people have the right to know what is happening within the DIP and when they are going to get their MRPs.
"This is very surprising that the passport department has yet to come up with any explanations."