LPG price sees steep increase
12kg cylinder to cost Tk 266 more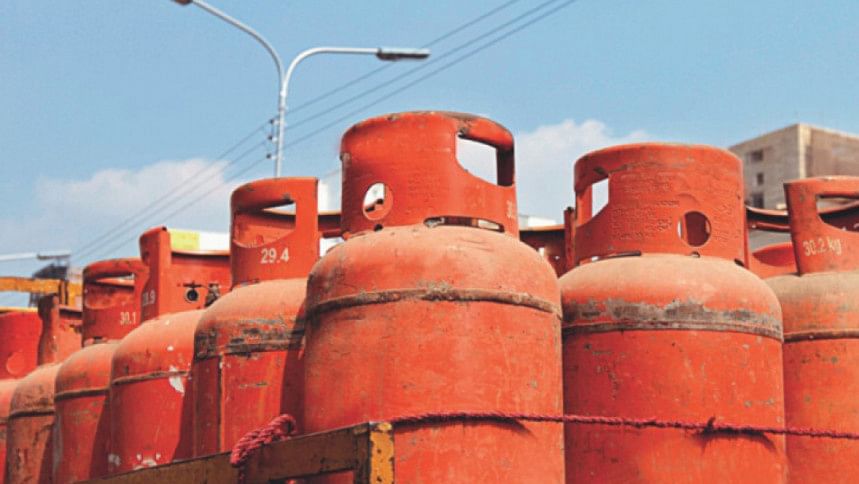 The price of Liquefied Petroleum Gas has been hiked by Tk 22.15 per kg to Tk 124.85 from the previous price of Tk 102.70 for the month of February.
Bangladesh Energy Regulatory Commission (BERC) announced its latest price through a press release yesterday.
As per the new price, a 12kg LPG cylinder, the most common form of marketing the product, will cost Tk 1,498, Tk 266 up from the previous price.
Contacted, an official of the BERC said the excessive price hike was the result of a huge increase in the price of the Saudi contract price (CP).
Last month, as per the Saudi CP, the LPG price was $599.59 per tonne while the current month's CP was set at $790 per tonne, he added.
Bangladeshi LPG operators usually import their products from Middle-East markets on the basis of Saudi CP.
Jakaria Jalal, head of the division at Basundhara LP Gas, earlier told The Daily Star that they had to spend Tk 250 more per cylinder from January because of the inflated rate in the international market.
"There was a disruption in the supply chain as we were unable to open letters of credit. The middlemen exploited the situation," he said on Wednesday.
As per the BERC decision, the price of LPG used for motor vehicles also increased to Tk 69.71 per litre, including VAT, from the previous Tk 57.41 per litre, up by Tk 12.3 per litre.
The new prices came into effect yesterday evening.