Loan defaulters: Poor farmers harassed, big fish let off
Observes SC chamber judge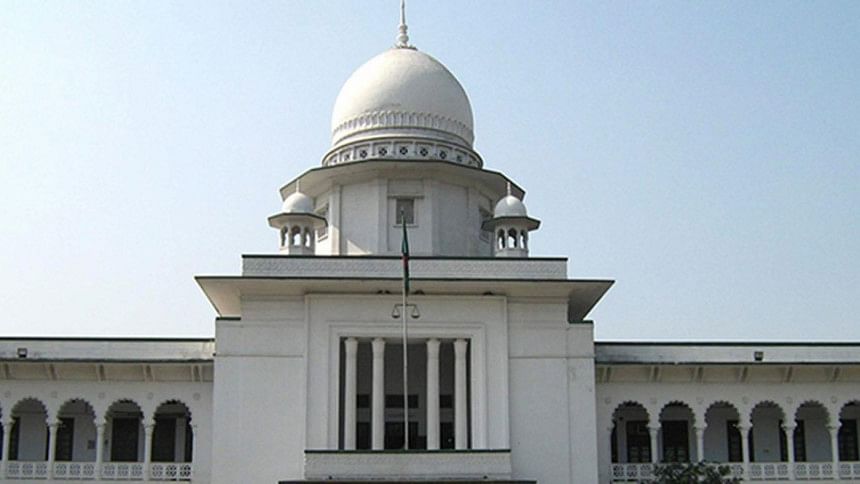 A chamber judge of the apex court yesterday expressed frustration saying that poor farmers were tied with ropes and arrested reportedly for failing to repay a loan of only Tk 25,000 while those who embezzle Tk 25 lakh or 25 crore remain untouched.
Justice M Enayetur Rahim, chamber judge of the Appellate Division of the Supreme Court, said this during the hearing of a petition challenging a High Court verdict that prohibits banks and other financial institutions from filing cheque-dishonour cases to recover defaulted loans.
The SC chamber judge also refrained from passing any stay order on the HC verdict and sent the petition, filed by BRAC Bank, to its full bench for hearing on the matter on December 1.
Attorney General AM Amin Uddin, who appeared for BRAC Bank, prayed to the SC chamber judge to stay the HC judgement, saying that the matter involved very important state issues.
On November 23, the HC bench of Justice Md Ashraful Kamal delivered the verdict saying that no bank or other financial institution can lodge any cheque-dishonour case under the Negotiable Instruments Act.
Banks and other financial institutions can file cases with the Artha Rin Adalat (Money Loan Court) for recovering the loan only under the Artha Rin Adalat Ain (Money Loan Court Act)-2003.
The HC also suspended the trial proceedings of all pending cheque-dishonour cases filed under the Negotiable Instruments Act-1881 with lower courts across the country.
At the same time, the HC ruled that insurance coverage must be ensured against all kinds of loans granted by banks and financial institutions to individuals or organisations.
The Bangladesh Bank has been directed to issue a guideline and Jatiya Sangsad has been advised to amend the law to this effect.
The HC bench delivered the verdict after hearing an appeal petition filed by one Mohammad Ali over a cheque-dishonour case of the BRAC Bank.