Load Shedding: Situation improves as mercury falls
Electricity demand drops; rain brings relief from heat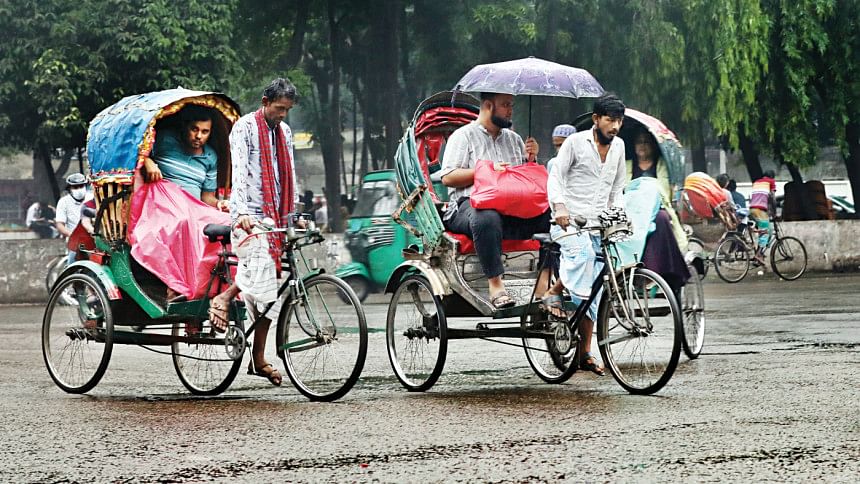 People had a bit of relief yesterday after light rain in places across the country, including the capital, brought down temperatures amid the heatwave leading to lower electricity demand and less frequent power cuts.
There was no improvement in power generation. As of 9.00pm yesterday, the average load shedding was 1,500MW per hour against the demand of 15,200MW.  The highest generation per hour was 14,655MW.
There was no load shedding in Dhaka after day peak at noon.
The average load shedding was between 2,500MW and 3,000MW over the last couple of weeks.
At least 51 power plants are facing fuel shortages.
Power supply from India's Adani Power Plant was disrupted for at least 13 hours after a part of its transmission line in Chapainawabganj tripped and caused more power cuts between Wednesday afternoon and early yesterday.
Production from the Adani plant may increase this week as its second unit has started production on trial.
The temperature in Dhaka yesterday dropped between 30.7 and 37.5 degrees Celsius. The capital saw the mercury climb up to 38.7 degrees Celsius the day before.
However, Rajshahi had the highest temperature yesterday, 41.5 degrees Celsius, according to the Bangladesh Meteorological Department.
Sharmin Akter, a resident of the capital's Ramna area, said, "We are finally relieved as it has started to rain."