Legal notice seeks Momen's resignation in 48hrs over "controversial remark"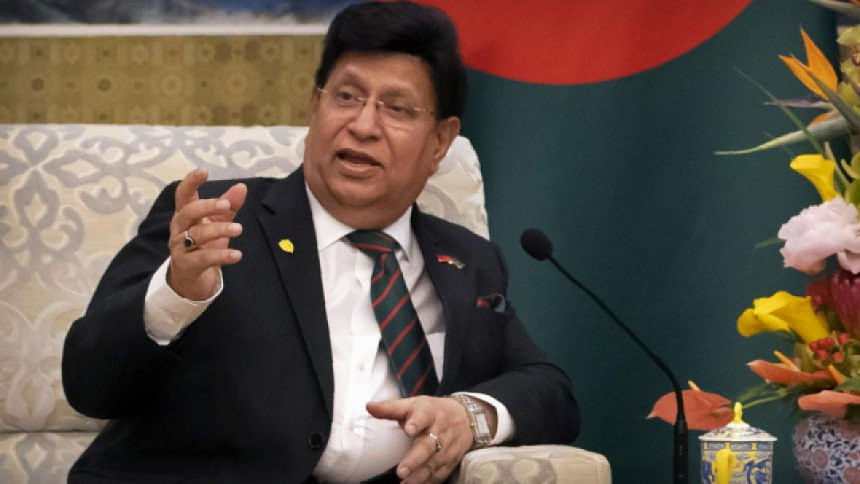 A Supreme Court lawyer today (August 21, 2022) served a legal notice asking Foreign Minister AK Abdul Momen to voluntarily resign from the office in 48 hours for his recent "controversial comment".
Speaking at an event in Chattogram on Thursday (August 18, 2022), Momen had said he requested the Indian government to do whatever necessary for continuation of Prime Minister Sheikh Hasina.
"I went to India and said Sheikh Hasina's continuation must be ensured. She is our role model. If her continuation is ensured, our country will stride towards development and become a truly non-communal country," he said.
Today, Supreme Court lawyer Md Ershad Hossain Rashed sent the legal notice asking Momen to step down, saying that the minister's statement was in violation of the constitution of the country as people of the country are the source of all powers as per the constitution.
The lawyer, in the legal notice, said that he will take necessary legal action against Momen if he does not resign from the office of foreign minister in 48 hours.