Left parties call half-day hartal on Aug 25 protesting fuel price hike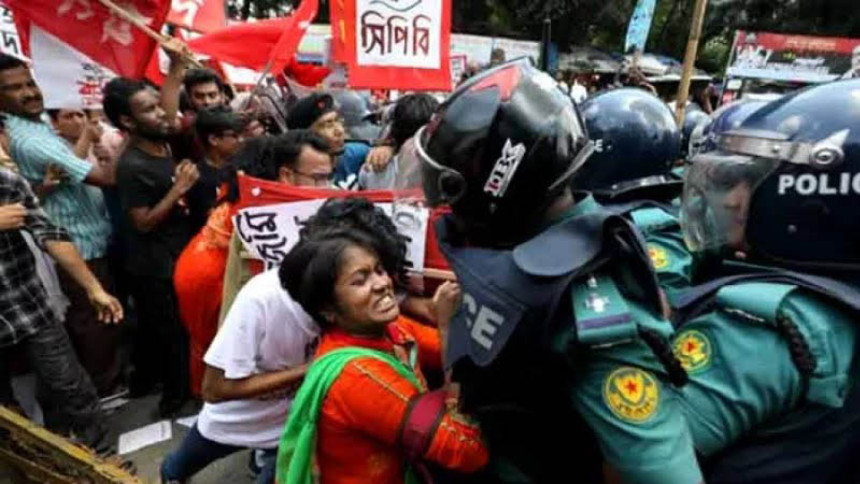 Left Democratic Alliance (LDA) and several others left-leaning parties has called a six-hour hartal across the country on August 25 in protest against the price hike of fuel, urea fertilizer and daily essentials.
The hartal will be observed from 6am to 12noon on August 25, Communist Party of Bangladesh General Secretary Ruhin Hossain Prince told The Daily Star this noon.
LDA and other left-leaning parties called the hartal from a rally at Shahbagh today (August 16, 2022) as people are suffering a lot due to the soaring price of fuel and daily essentials, he added.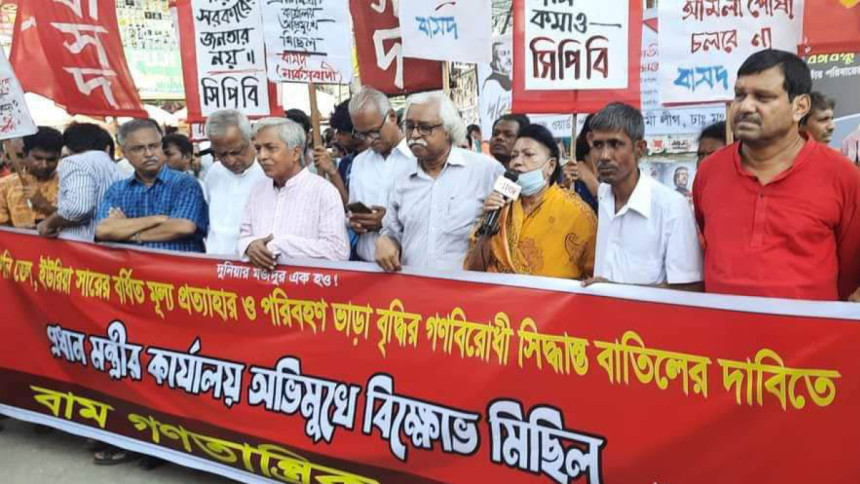 Earlier in the day, LDA brought out a procession from Paltan intersection and marched towards the Prime Minister's Office (PMO).  
When they reached Shahbagh, the procession was barred by police. Then, the leaders and activists held a rally there and announced the hartal.