Leahy law poses new challenge to Dhaka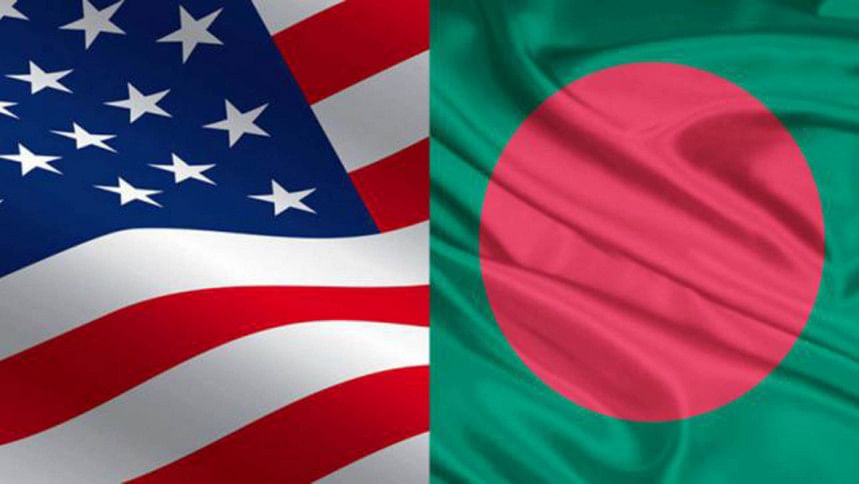 For a second time in a month, Dhaka has sought more time to notify the US whether it would consent to the Leahy law, which was invoked at the beginning of the new year.
The Leahy amendment is a law that restricts assistance to entities accused of committing human rights violations. This clause specifically governs assistance from the State Department and the Department of Defense to other countries.
The US State Department website lists torture, extrajudicial killing, enforced disappearance and rape as acts of "gross human rights violations".
In December, the US sent a letter to Bangladesh saying that the Leahy law will be activated beginning January 1, 2022, and asking if Bangladesh consents to being subject to it.
Originally, Dhaka was asked to respond by December 31. But it requested two extensions so far – first on December 15, 2021, and second on January 1, 2022.
Asked when Dhaka will respond, Foreign Minister AK Abdul Momen on Thursday said the law ministry was looking into the law and its impacts, and that the government would respond after the scrutiny.
Experts say the law puts Bangladesh in a fix – consent and submit to scrutiny regarding how it spends assistance, or decline and risk having aid dry up.
According to the State Department's website, this will affect training, equipment and other support.
"The USA will scrutinise every single penny, which forces the assistance is being spent on and to what end," said Ali Riaz, political scientist and distinguished professor at US's Illinois State University.
Just Security, a platform that analyses security and foreign policy, based at New York University School of Law, published an article analysing the Leahy law, and said that the challenge lies in deciding if one unit is blacklisted, would another that works in collaboration be affected too?
"Should the violations attributable to members from 'joint' units affect their unit of origin, or just the composite unit to which they are currently assigned?" asks the article's author Daniel R Mahanty, who also set up the Office of Security and Human Rights at the State Department.
The State's website also says, "When vetting an individual for eligibility to receive US training, the individual's unit is also vetted."
Many security units, like Rab, source their manpower from the combined forces.
Furthermore, there is an active demand from several quarters that officers who have served in Rab be banned from joining UN peacekeeping missions. Such a demand was placed last year at the Tom Lantos Human Rights Commission, which is a caucus body of the US House of Representatives.
Last fiscal year, the US provided 28 percent of the contributions made globally to the UN peacekeeping operations, making it a top donor.
This intertwining between forces creates the current conundrum, since some security forces have consistently received US assistance, while the Rapid Action Battalion (Rab) and the Investigation Wing of Dhaka Metropolitan Police's Counter Terrorism and Transnational Crime unit have been blacklisted in 2018, said a statement by the office of the Secretary of State.
It declared it is invoking the Leahy law upon those units for committing human rights violations, as per credible information.
This was followed by sanctions on Rab late last year by the Department of the Treasury.
Since the Rab and the CTTC are already flagged, how will the activation of the Leahy law affect funding to other forces that work in tandem? In short, what is at stake?
US government data shows, since 1977, Bangladesh has been offered $368 million (Tk 3,177 crores) for "peace and security".  The assistance can be broadly divided into three brackets -- weapons and equipment supply, capacity building and training of police, defence, border and security officials, and programmatic support for civil-society organisations.
Over the last four decades, around 60-70 percent of these funds were directly earmarked for military spending.
In some of the categories, the expenditures include "stabilisation operations and security sector reform", counter-terrorism, transnational crime, counter-narcotics and conflict mitigation.
Of them, "stabilisation and security sector reform" received the majority chunk or $174 million (Tk 1,500 crores). The primary recipient of this money has seemingly been the combined forces, data shows. 
Every year from 2004 to 2020, Bangladesh received credit for procurement of defence articles, defence services, and design and construction services. 
A State department release made in June last year said, "Since 2015, the United States provided $66.9 million in Foreign Military Financing and $7.29 million in International Military Education and Training assistance to Bangladesh."
"Additionally, Bangladesh received 50 EDA MRAP vehicles [heavy armoured fighting vehicles] in 2019 to support its peacekeepers in Mali."
Similarly, between 2001 and 2011, the country was given $9.3 million for foreign military students, shows US data.
Details of $63 million worth of aid were redacted by the website citing confidentiality. It is not possible to determine what this money was spent for, as US investments, for example, in foreign countries are covered by confidentiality clauses
Between 2005 and 2012, Bangladesh received $9 million for the elimination of illegal arms to counter terrorism.
In 2011-2012, the aid supported "military and stability operations" to combat terrorism.
Between 2005-2017, $3 million were given to train and arm counter-narcotics law enforcement. About two million dollars have been spent on border security.
The highest aid received for military goals was in 2014 – a total of $88m.
Lt Abu Rushd, editor of the Bangladesh Defence Journal, said Bangladesh will have to prove its transparency. "Money, or arms meant for one force cannot be spent on another."  
Professor Riaz pointed out that Dhaka said it is looking for wiggle room.
"I don't think Dhaka can attach any conditions. They can either agree or disagree. And once the US starts an enquiry, other countries might follow suit."