Kathmandu can use Ctg, Mongla ports
PM tells Nepali delegation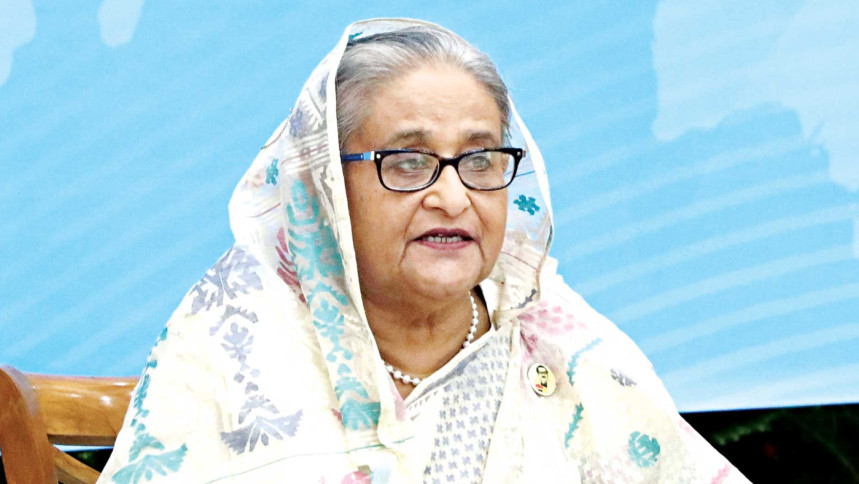 Prime Minister Sheikh Hasina has reiterated that Nepal can take the advantage of using Bangladesh's Mongla and Chattogram seaports.
She said this when a visiting Nepalese parliamentary delegation, led by Pabitra Niruola Kharel, chairperson of International Relations Committee at House of Representatives of Federal Parliament of Nepal, paid a courtesy call on her at the Gono Bhaban yesterday.
Hasina said Bangladesh is developing Saidpur airport as a regional airport which the neighbouring countries can use, said a press release of the press wing of the Prime Minister's Office.
She said her government attaches great importance to maintaining good relations with the neighbouring countries, including Nepal.
The premier expressed her gratitude to the leadership and the people of Nepal for supporting Bangladesh during the Liberation War in 1971.
The Nepalese delegation said the two countries may further consolidate cooperation in sectors like power, hydroelectricity, tourism, education, ICT, connectivity, and people-to-people contact.
They noted with great satisfaction that Nepal and Bangladesh have been enjoying cordial relations over the years. They mentioned that this year holds significant importance for both countries as they are celebrating the 50th year of establishing diplomatic relations.
The parliamentary delegation emphasised high-level visits on a regular basis to strengthen Bangladesh-Nepal friendly ties.
The visiting team appreciated Hasina for her visionary leadership and Bangladesh's recent socio-economic development, which they termed very impressive.
The meeting ended with handing over of gifts from both sides.
The visiting team also met the Parliamentary Standing Committee on the Ministry of Foreign Affairs before travelling to Tungipara, Gopalganj, via the Padma Bridge yesterday.