Judges ignoring SC directives, law
HC observes in full verdict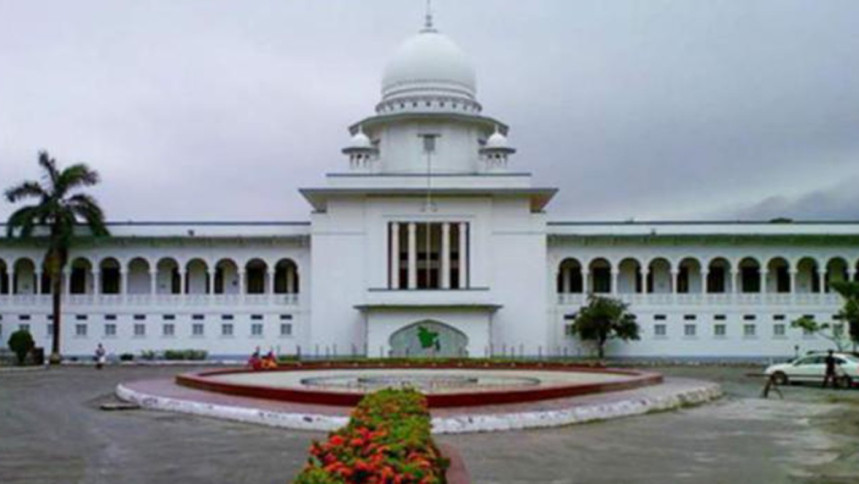 Judges of lower courts are not following the relevant laws and Supreme Court directives while issuing orders on remand prayers, the High Court has observed.
It said the magistrates were not functioning normally and that it was contradictory to criminal justice and fair investigation.
Placing suspects on remand when not needed wastes judicial time and money, it said, adding that the courts should be more careful.
The court made these observations while criticising magistrates who had placed model Mariam Akhter Mou on remand for nine days in three phases in a narcotics case.
"Taking into account the gravity and nature of the offence, we do not think that there was any need for remand in three phases for nine days. The magistrates are not functioning [as they usually do]. They are not following the direction or guidelines of our apex court and the prevailing law on remand. This is contrary to criminal justice and fair investigation.
"Pursuant to that, unnecessary remand is wasting tax payers' money as well as judicial time," the HC bench of Justice Mustafa Zaman Islam and Justice KM Zahid Sarwar Kajol said in the full text of the order that on September 22 granted conditional bail for one year to Mou.
In order to reduce crime from society, courts should be extra careful and consider that the woman gets a chance to shun the path of crime, rather than becoming a habitual criminal by interacting with hardened criminals in jail, read the full text released recently.
The HC imposed conditions on Mou in granting her bail in the case, saying the accused petitioner (Mou) must not, in future, engage in possessing or dealing in yaba and foreign liquor.
She must make herself available to the investigation as and when required, and during investigation of trial, she cannot tamper with the prosecution evidence by pressuring the witnesses, the HC said.
The HC judges also said accused Mou must cooperate in the trial sincerely without seeking any adjournment and she must not indulge in any criminal activity after being released on bail.
The breach of any condition will be a ground for cancelling her bail, the full text said.
Detectives on August 1 arrested Mou from her Mohammadpur home and seized 750 yaba pills and 12 bottles of foreign liquor from there.
On August 2, Metropolitan Magistrate Ashek Imam placed her on a remand for three days; on August 6, Metropolitan Magistrate Satyabrata Sikder placed her on remand for four days; and on August 10, Metropolitan Magistrate Abu Sufiyan Md Noman placed her on a two-day remand in the case filed against her with Mohammadpur Police Station.
On September 2, the HC bench sought explanation from two metropolitan magistrates Debbrata Biswas and Atikul Islam, for placing actress Pori Moni on remand in multiple phases in a narcotics case.
The bench on September 15 expressed discontent at their explanations, saying that Debbrata Biswas and Atikul Islam had "undermined" the HC. The bench on September 29 ordered the metropolitan magistrates to give further explanations to it by October 24.