Jubo League to the rescue?
AL involves its youth wing to resolve 'uncle-nephew row' in Barishal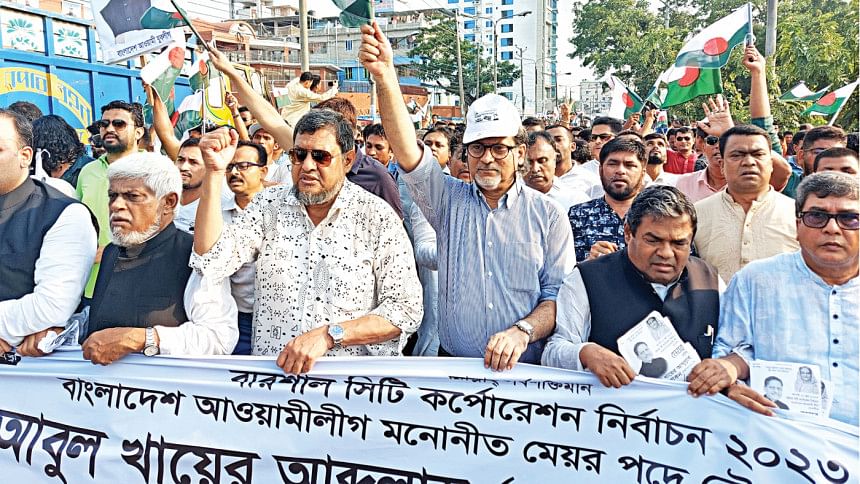 To resolve the conflict between Awami League mayoral candidate Abul Khair Abdullah and the incumbent mayor Serniabat Sadiq Abdullah, Awami League is actively engaging its different branches.
As part of this initiative, the central Jubo League, an associated body of the ruling AL, yesterday conducted a views-exchange meeting. The meeting brought together members from the local AL, Golpalganj, and Madaripur units of Jubo League, as well as the Barishal division of Jubo League.
Jubo League Chairman Sheikh Fazle Shams Parash, General Secretary Mainul Hossain Khan Nikhil, and central AL leaders AFM Bahauddin Nasim and Afzal Hossain attended the meeting, among others.
Despite the explicit directives from the AL high command and the involvement of central AL leaders, the feud between Khair and Sadiq continues to persist within the Barishal unit of AL. This internal conflict is considered a major obstacle to the AL-nominated candidate's chances of securing victory.
On May 26, a crucial meeting was held between central and local AL members in an attempt to mitigate the ongoing dispute.
During yesterday's meeting at the district's Shilpakala Academy, the number of participants from Khair's loyalists, including Khair himself, was notably higher. However, only a few individuals loyal to Sadiq participated in the meeting.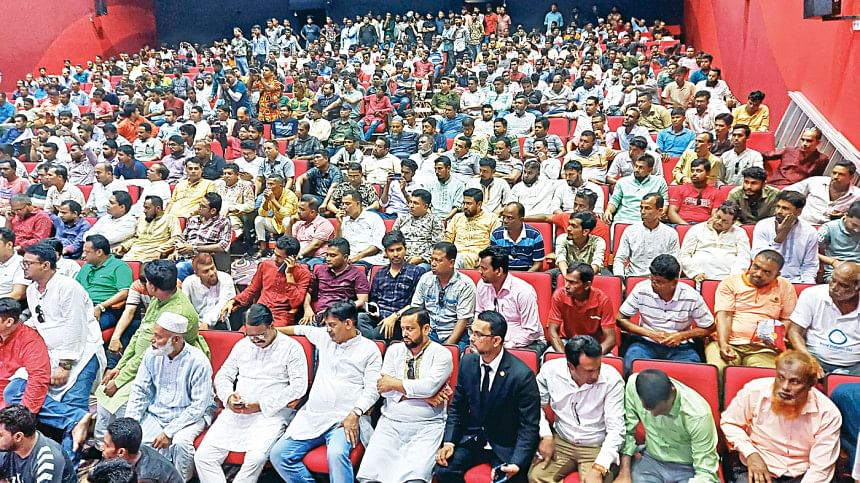 The speakers emphasised the need to change the election strategy to secure victory for the AL candidate. They called for unified electioneering and the resolution of disputes within Barishal AL.
Denying the conflict between Khair and Sadiq, Jubo League Chairman Parash said the conflict is imaginary and both groups are successors to Serniabat.
Parash highlighted the lesson learned from the Gazipur City polls and its relevance to the upcoming Barishal city polls scheduled for June 12.
"If the Awami League candidate loses, it will have an impact on the next parliamentary elections. It is crucial for everyone to understand this," stated Parash.
Addressing the meeting, AL leader Nasim, attributed their loss in the Gazipur city polls to conspiracy. He emphasised the need to prevent a similar situation from occurring in the Barishal polls.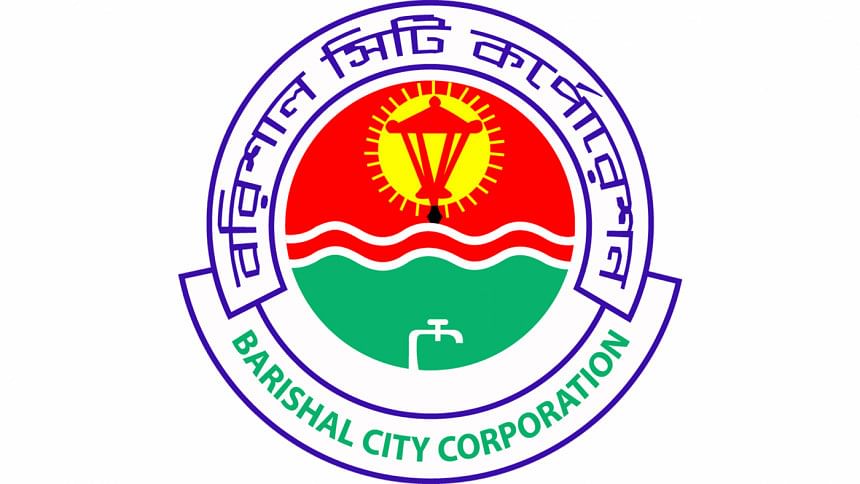 Jubo League General Secretary Nikhil blamed the AL leadership in Barishal for the conflict and urged everyone to mitigate the feud.
Following the meeting, a procession was brought out that paraded important thoroughfares of the city.
Meanwhile, some Sadiq loyalists distributed leaflets in support of AL candidate Khair.
Jatiya Party candidate Iqbal Hossain Tapos conducted campaigns at Bazar Road, Chawkbazar, and Amir Kutir Harijan Colony, while Islami Andolan Bangladesh candidate Mufti Syed Md Faizul Karim conducted mass campaigns from the Textile intersection to the Marakkhola Pool area.