It's a strong message to the corrupt
Say analysts about US anti-corruption official's communication to Momen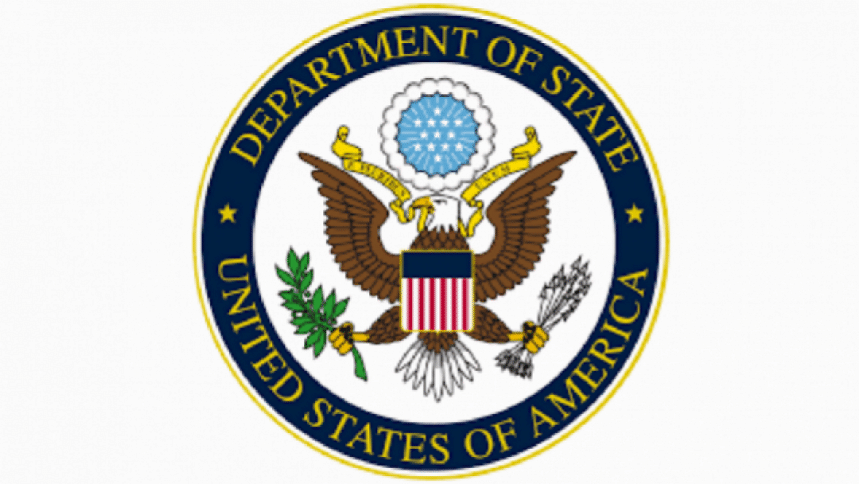 Washington's communication that it may consider sanctions as a tool against corruption delivers a strong message to those who have already been proven corrupt or have been accused of large-scale corruption, analysts say.
US State Department Coordinator for Global Anti-Corruption Richard Nephew made the communication to Foreign Secretary Masud Bin Momen during a meeting at the Foreign Service Academy on Monday.
"This message [from Washington to Dhaka] can add a new dimension in the fight against corruption," Transparency International Bangladesh (TIB) Executive Director Dr Iftekharuzzaman told The Daily Star yesterday.
Nephew, who arrived in Dhaka on Sunday, met officials of the Anti-Corruption Commission, foreign ministry, Bangladesh Financial Intelligence Unit (BFIU), businessmen and civil society members before ending his three-day visit yesterday.
During the meetings, he sought to learn the challenges that Bangladesh faces in curbing corruption and preventing money laundering. He also wanted to know what support Washington could provide Bangladesh to this end.
During Nephew's visit, two media outlets reported that some Bangladeshi individuals, including politicians, businessmen, and bureaucrats, will be facing US sanctions for corruption.
Asked about it, Foreign Secretary Masud said there was no discussion on any specific individual, although Nephew noted that sanction is a tool against corruption.
A diplomatic source told The Daily Star yesterday that Washington does not reveal names of individuals who may face sanctions. But the US is considering imposing sanctions on corrupt individuals because the Biden administration has taken a strong position against corruption globally, as it hurts democracy.
Nephew's visit to Bangladesh is part of that initiative as corruption here is widespread and a huge amount of illicit money transfer happens from Bangladesh to different countries, including the US, the UK, Canada, Middle East, Malaysia, and Singapore, the source said.
"Before imposing sanctions, there is a process. They [US officials] conduct internal investigations to collect evidence before it [imposing sanctions]," the diplomatic source added.
Analysts say the timing of Nephew's visit is significant, as the US has already put pressure on Bangladesh by imposing sanctions against some Rab officials, and is demanding a free and fair election this year against the backdrop of alleged anomalies in the last two national polls in 2014 and 2018.
"Washington wants to both punish the corrupt as well as support the institutions of Bangladesh in building capacity to fight corruption," the diplomatic source said.
Iftekharuzzaman, who was present at a meeting between Nephew and civil society groups at the US embassy on Monday, told this correspondent that if Washington means what is being said about imposing sanctions on corrupt individuals, it can initiate legal procedures against the money launderers, confiscate the ill-gotten money and help bring the money back.
During the meeting with Nephew, Foreign Secretary Masud said that many countries, especially those known as tax havens, do not cooperate fully when it comes to providing information on money laundering.
Iftekharuzzaman, during his meeting with Nephew, said that many countries where ill-gotten money is transferred actually create conditions for laundering and do not question the origin of the money.
He said that Nephew acknowledged the matter and said they will look into it.
During their meeting with Nephew, Bangladesh officials said that the US can help Bangladesh in enhancing capacity of relevant officials and institutions, including those of the ACC, the BFIU, and Criminal Investigation Department of police who are responsible for investigating financial crimes.
Iftekharuzzaman said if equipped with appropriate knowledge and technical knowhows, Bangladesh officials can easily interact with the foreign entities to glean information on financial crimes, investigate, and prosecute the offenders.
"Money laundering is a sophisticated crime. One needs high-level skills to investigate it, especially as there are international connections," he said.
But financial corruption is not all about money laundering. Many financial corruptions take place within the border. So, how can the US initiative help curb domestic corruption?
Iftekharuzzaman said that if those involved in large-scale corruptions are punished, it will have an impact on society as a whole. To do that, the government needs to uphold its political commitment and show zero tolerance for corruption.