Taliban: Regional Implications
It all depends on line they'll take
Foreign policy experts see instability, revival of militancy if Taliban take a hard line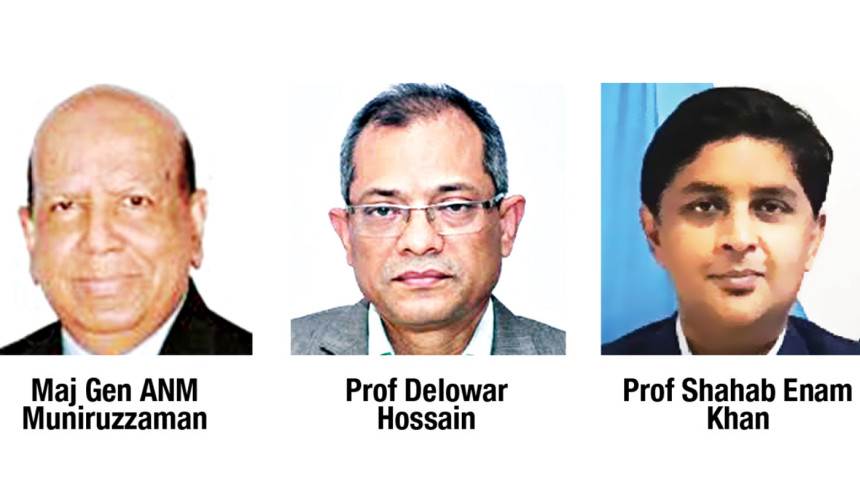 Foreign relations analysts fear long-term instability and a humanitarian crisis in Afghanistan as the Taliban takes control of the country following the withdrawal of US forces, with its repercussions felt in the entire region.
The Taliban regime in Afghanistan will inspire the Islamist militants in South and Central Asian countries.
On the other hand, mineral-resourceful Afghanistan will see rising competition as the global powers will seek strategic interests in the South Asian country.
Much of it will, however, depend on how the Taliban demonstrates itself: whether it becomes moderate and can gain international recognition or turns violent and hard-line in enforcing Shariah rule that was practised during their previous regime in 1996-2001 and if Taliban can cut off its links to al-Qaeda and the Islamic State.
After seizing control of Afghanistan almost unopposed on Sunday when President Ashraf Ghani fled, the Taliban and Afghan leaders were in talks over power transfer.
The structure of government is yet to become clear.
During its previous rule, the Taliban had introduced punishments such as public executions of convicted murderers and adulterers and amputations for those found guilty of theft.
Men were required to grow beards and women had to wear the all-covering burka, while women were barred from working while girls were banned from school.
Taliban had also banned television, music and cinema and were accused of various human rights and cultural abuses.
Now they are trying to project themselves as a moderate entity and promised to delink with international militant network al-Qaeda and IS, but hundreds of thousands of Afghans, fearful of the Taliban rule, are fleeing the country for safety both in regular or irregular ways.
Security experts also say apart from brutalising the Afghans, the Taliban provided a safe sanctuary for Osama bin Laden's al-Qaeda, which orchestrated the 9/11 attacks on the US in 2001 that had prompted the US to invade Afghanistan and remove the Taliban from power.
Despite spending close to $1 trillion for training 300,000 Afghan military over the last 20 years, the Taliban seized control of Afghanistan with ease when the Afghan soldiers surrendered.
There are serious risks of long-term instability or a civil war in Afghanistan, said Maj Gen ANM Muniruzzaman (Retd), a security analyst.
"First, there are numerous ethnic communities and not all of them accept the Taliban rule. Also, the Afghan soldiers and the warlords who fled or surrendered could revive and resist the Taliban with support from external forces in future."
With the power vacuum following US withdrawal, there will be repositioning of global powers in Afghanistan.
China has already stated its support for the Taliban. Russia, which was defeated by the Afghan Mujahideen in the Afghan-Russia war in 1979-89, will be there with China.
On the other hand, US ally India, which has huge investments in Afghanistan, is likely to face challenges building a relationship with the Taliban because of its anti-Taliban stance, said Muniruzzaman, also the president of Bangladesh Institute of Peace and Security Studies.
"Afghanistan got mines worth trillions of dollars. With good relations with the Taliban, China will try to extract resources from these mines. Russia and Turkey are also trying to find ways to protect their interests in Afghanistan. The US has announced an alliance with Pakistan, Uzbekistan and Afghanistan. Thus, there will be major geopolitical changes around Afghanistan."
Meanwhile, the Taliban has strong relations with Pakistan. If the Taliban of Pakistan and Afghanistan join for the cause of Kashmiris in India, they can create troubles in Kashmir, Muniruzzaman said.
Apart from this, many of the Bangladeshi militants who were trained in Afghanistan could regroup again with the inspiration of Taliban rise, he said.
"So, we can see the risks of a rise in militancy in the whole region," Muniruzzaman said.
South Asia had been crisis-prone even before the Taliban taking control of Afghanistan and instability and security risks of the region will only increase in the coming days, said Delwar Hossain, a professor at Dhaka University's International Relations department.
"Almost all the countries of the region will suffer from different instabilities centring Afghanistan."
Even, power conflicts between the regional powers will intensify.
"We saw the exit and entry of powerful forces in Afghanistan and the physical presence of the US and Western forces existed in Afghanistan. On the other hand, China, Russia, Pakistan and Iran have already entered into the scene."
Basically, Afghanistan will remain a proxy state where powerful states will be more assertive to establish their dominance, he added.
The Taliban today has changed to a great extent and are trying to be a strong political entity seeking to gain regional and international recognition as part of state machinery and not as a rogue entity, said Shahab Enam Khan, a professor at Jahangirnagar University International Relations department.
Therefore, the Taliban has branded itself as an all-ethnic political entity representing different ethnic groups in Afghanistan.
"However, the situation in Afghanistan is fluid -- we have to wait to see the intra-ethnic stability of Taliban as an all-ethnic political entity," he added.
Asked for a suggestion on how Bangladesh should deal with the Taliban, Muniruzzaman (Retd) said Bangladesh needs to observe the evolving situation in Afghanistan very keenly and take measures to stop the ways that can be used by the militants to travel to Afghanistan.
Bangladesh's cyber monitoring on militancy needs to be strengthened, he said.
Besides, Bangladeshi non-governmental organisations have huge experience of working in Afghanistan on socio-economic issues and this could be enhanced in the future.
Though SAARC is almost non-functional now, it can come forward and take regional approaches in tackling militancy, Muniruzzaman added.