Islamic University halls run by BCL diktat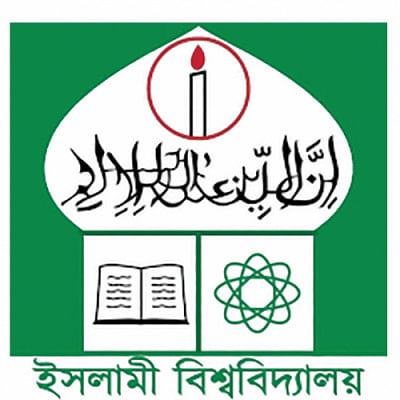 It's the Chhatra League leaders, not the university or the hall administration, who are running the show at the dorms of Islamic University.
They are the ones who are allowing the freshers in.
The university has seats for only 21 percent of its students at its eight dormitories. Taking an undue advantage of the huge seat crisis, apart from a few exceptions, Bangladesh Chhatra League grants permission to first-year students to stay at "gono rooms". In exchange, BCL men force students to join political rallies and processions, causing disruptions to their studies, said residential students.
"Gono room" is a term used by students for a dormitory room where many students stay together due to accommodation problems.
"Students do not even dare to speak against Chhatra League, let alone waging a movement, for fear of repercussions," said a masters student from Lalon Shah Hall.
Mohammad Tanzimuddin Khan, a professor of international relations at Dhaka University, said the issues of seat crisis and ruling party-backed student organisation's violence, bullying, sexual harassment and other crimes on campuses are related.
He said students need to depend on Chhatra League leaders for having seats as the hall authorities and teachers do not play their due roles. "They do not get seats based on needs and merit either. As a consequence, students become hostage to the whims of a pro-ruling party student organisation. The leaders recruit them for their organisation."
The issue of allowing students to live in dormitories by pro-ruling party student organisations came to the fore after the recent harassment of a female student at the Islamic University.
Phulpori Khatun, a first-year student, was tortured by some BCL leaders and activists at the Deshratna Sheikh Hasina Hall.
Phulpori on February 14 alleged that BCL university unit Vice President Sanjida Chowdhury, activist Tabassum Islam and several others tortured her on the night of February 12 for staying at the hall without their "permission".
A university official said Phulpori, who hails from Pabna, came to the hall with the help of an acquaintance of her elder sister. When Sanjida came to know about her staying at the hall as a "guest" without their "consent", she became furious.
Contacted, hall Provost Prof Shamsul Alam said he was not aware that Phulpori was staying at the dormitory.
Asked whether a fresher needs to have BCL's permission for staying at the hall or getting a seat, he said, "Chhatra League has nothing to do with this. Rather, the hall administration allocates seats."
He said it is usual that first-year honours students would get seats at the end of their academic year or the second-year students would be allocated seats.
Established in Kushtia in 1980, Islamic University has now 15,893 students, including 5,172 females. There are eight dormitories, including three for females.
Although the eight halls have a total of 3,282 seats, 4,876 students are now staying in them.
University authorities and residential students said about 800 students now live in Deshratna Sheikh Hasina Hall against its capacity of about 450. At least 40 students are living in the prayer room of the dormitory. There are nine "gono rooms" in the hall.
A "gono room" student from Lalon Shah Hall said 17 students stay at his room. They usually cannot read properly in the overcrowded room.
"These gono rooms are controlled by Chhatra League activists. We haven't seen any student getting a seat without the permission of Chhatra League," said Emanul Shohan, president of the IU unit of Bangladesh Chhatra Union.
Ashiqur Rahman, Bangladesh Chhatra Maitri IU unit president, said as many students do not get seats in halls, they stay in different places of Kushtia and Jhenidah, about an hour's journey from the university. He said expenses of guardians also increases as students need to rent homes.
Asked about the allegations, Chhatra League IU unit President Faisal Siddike Arafat refuted all of them. He claimed that they never control any "gono room" or halls.
"There is an acute accommodation crisis at the university. If any students from outside Kushtia contact us, we try to help them."
He said they never force anyone to join their political programmes.
Vice Chancellor Prof Shaikh Abdus Salam said it is really tough for freshers to get a seat in halls.
"As far as I know, second-year students are allocated seats at dormitories."
He said constructions of four new halls were underway. Once those are opened, the accommodation crisis would ease as each of them will accommodate 1,000 students, the VC added.
Asked about the allegation of Chhatra League controlling the "gono rooms" and compelling students to join political programmes, Salam said, "I can't give you the answer. The hall administrations have to work with many people. Our main concern is that there should be no indiscipline."