Inequality stays despite progress
Say experts at dev conference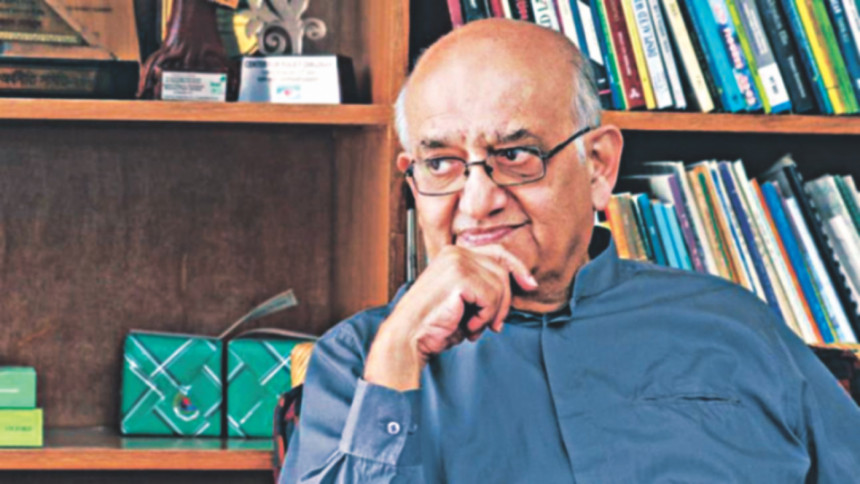 The entrepreneurial spirit unleashed by the Liberation War has propelled Bangladesh's remarkable economic growth and also led to an inequitable society, experts said at a development conference yesterday.
"This [entrepreneurial spirit] has, unfortunately, yielded a mixed harvest -- it is part of the Bangladesh paradox," said Rehman Sobhan, chairman of the Centre for Policy Dialogue.
Sobhan's comments came at the annual conference of the Bangladesh Institute of Development Studies on development. 
"While it provided the dynamic for driving development gains, it also energised some of our basic instincts in the form of largescale corruption," he said, citing the Rana Plaza collapse, Tazreen Fashions fire and the plundering of the environment through land grabbing and encroachment of our water bodies as cases in point.
The quadrupling of food production, the growth and diversification of the agriculture sector, and the flourishing of the manufacturing sector, which contributed to explosive export growth, are all down to the boundless entrepreneurial energy displayed.
Bangladesh is no longer a dependent economy: foreign aid accounts for less than 2 percent of GDP, he said, adding that the positive macroeconomic trends have been matched by improved human development indicators and reduction in poverty.
By last 2010s, Bangladesh has surpassed Pakistan in most economic and social indicators, while it is fast catching up with India in economic indicators and has bested the neighbouring country in many social indicators, according to Binayak Sen, director-general of BIDS.
"But the weak accountability in law enforcement demonstrate threats not just to our positive achievements, but challenge the very credibility of the state," Sobhan added.
While Bangladesh has made huge progress on social indicators, the benefits of health measures and education have not been equally distributed between the poor and the rich and between men and women, said Nurul Islam, a former deputy chairman of the planning commission.
"Poverty had reduced in Bangladesh and all the statistics have proved it. But, inequality has increased. And inequality is basically a political problem, in my view."
Policymaking based on data collection by independent non-government agencies is very important.
"If government agencies and politicians interfere in data analysis, they will never get the right answer and they will be blamed tomorrow for their failure today," Islam added.
Planning Minister MA Mannan, however, begs to differ.
"Freedom was fundamental for the BIDS, the General Economics Division and the other organisations to work. And Prime Minister Sheikh Hasina has given us a wide berth. We could do whatever we wanted to do," he said.
Prime Minister Sheikh Hasina sent in a written message to the organiser declaring the three-day event open.