On average 32 detained in Digital Security cases per month: Report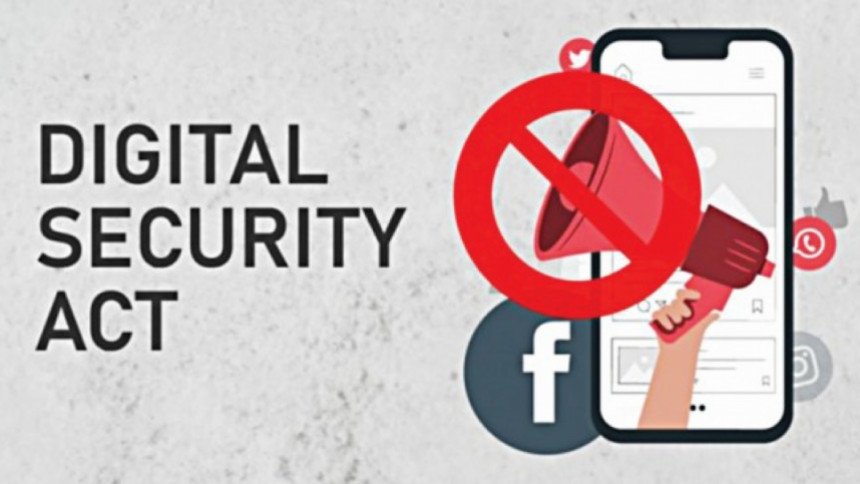 The number of accused under the Digital Security Act increased to 147 per month -- on average – between April 2021 and February 2022 from 61 persons – on average -- during January 2020-March 2021.
A new report titled "The Unending Nightmare: Impacts of Bangladesh's Digital Security Act 2018," revealed this information today.
From January 2020-March 2021, some 913 people were made accused in 426 cases and 273 of them were detained with an average of 18 detention per month, found the report.
On the other hand, during the next 11 months, 1,331 people were accused in 464 cases and 609 persons were detained with an average of 67 detention per month, it says.
The report was launched by Centre for Governance Studies (CGS) during a virtual programme.
The report says 2,244 people with an average of more than 86 persons per month have been made accused in 890 cases filed under the act in 26 months till February, 2022.
Of the accused, 842 people with an average of 32 per month were detained, it says.
Presenting the report, its lead researcher Prof Ali Riaz, a distinguished professor of political science at Illinois State University, USA, said that situation in the later part of the research period deteriorated alarmingly with "indiscriminate" use of the law.
He voiced concern that its use might increase further in the coming days ahead of the country's parliamentary election next year.