Impasse Over National Polls: AL ready to sit with BNP
Says Amu, seeks UN mediator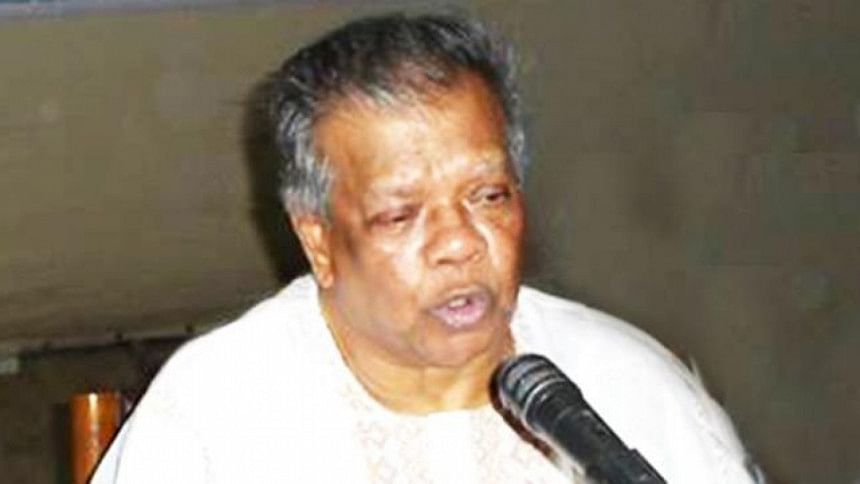 The Awami League is ready to sit with the BNP to discuss the next general election with the mediation of a UN representative, AL advisory council member Amir Hossain Amu said yesterday.
"The door for dialogue is open. Keeping the constitution in mind, we are ready to do anything for a solution. Come forward, we are willing to sit with you," he said, addressing the BNP.
Prime Minister Sheikh Hasina is committed to holding a free and fair election, Amu said at a programme organised by the AL-led 14-party alliance at the AL headquarters on Bangabandhu Avenue.
His remarks came hours after BNP Secretary General Mirza Fakhrul Islam Alamgir said the BNP would not participate in any polls under the incumbent government.
Fakhrul said this after a meeting with US Ambassador to Bangladesh Peter Haas.
Amu, coordinator and spokesperson of the AL-led alliance, said, " … Let a representative of the United Nations come. We want to sit with the BNP face-to-face and see where the differences are.
"Where is the barrier to holding a credible election? How can it be solved? This can only be resolved through discussions. There is no alternative path."
Addressing the BNP and recalling the visit of the then UN assistant secretary general for political affairs Oscar Fernandez-Taranco in 2013 and his meetings with the AL and the BNP, Amu said, "You hatched a conspiracy the last time and are also doing it now. Then, the United Nations sent Taranco. He met with us and the BNP separately. Later, he held a meeting with the two parties together. Then it was proved how illogical the BNP's demands were; we were logical."
He said the BNP would be resisted if it tried to create chaos and invite any unconstitutional forces. The BNP is seeking help from foreign forces. It did it in 2014, but failed.
"Now the BNP is coming up with different types of excuses. [It is] seeking help from foreign forces and misleading people about the new US visa policy … You get to know the results [of the visa policy] when it finally arrives," he said.
Alliance leaders and Jatiya Party (JP-Manju) chairman Anwar Hossain Manju, Workers Party President Rashed Khan Menon, the Jatiya Samajtantrik Dal President Hasanul Haq Inu, Bangladesher Samyabadi Dal General Secretary Dilip Barua, among others, spoke at the event.