'I don't know whether I will be alive till then'
Says Bangladeshi expat in Sudan awaiting evacuation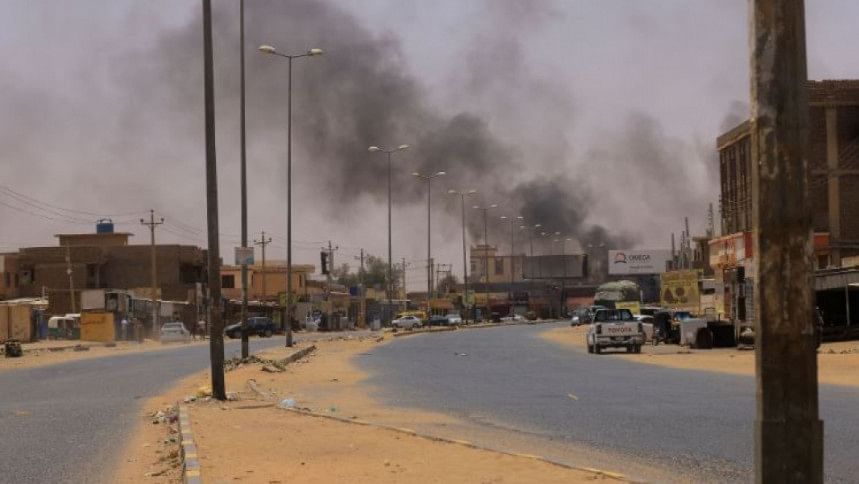 It was raining bullets for most of two days near the shop in Khartoum where Monowar Hossain works. He was stuck inside the shop for three days.
Then was a 10-minute calm before the 72-hour ceasefire was announced around midnight on Monday.
Monowar and along with four others had to take advantage of the lull and get out of the area or else risk getting stuck there again.
They went to a building around two hours away on foot as there were no vehicles around.
Speaking to The Daily Star over phone today, the Bangladeshi expatriate said they had been stuck in the building for three days. The fighting intensified over the last 42 hours.
The 39-year-old went to Sudan in June last year to work at a tailor shop. 
"Soon after the war broke out, the country became lawless. Stealing, killing, and extortion are rampant. Even food was snatched away. There are no people on the streets. All shops are closed," he said.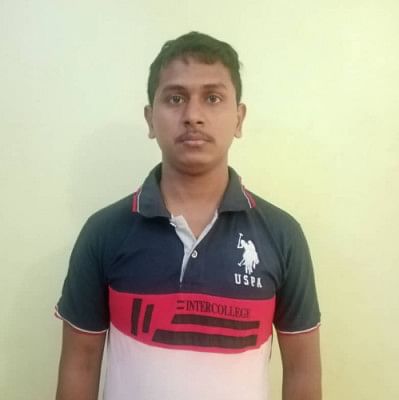 Monowar said he wanted to return to Bangladesh. "Don't know whether I can return home alive?"
Twenty-four-year-old Md Rasel Mia went to Sudan in August of 2015. He hasn't been back to home since.
"I was planning to go to Bangladesh but now I fear for my life," he said.
Rasel said more than 1,000 Bangladeshis live in Khartoum and all are at risk.
Most Bangladeshis living in the Sudani capital work in tailor shops and polythene factories. "Our shop was in a risky area and during the ceasefire, we moved to this place. But this is not safe either."
Hailing from Narayanganj, Rasel said the ceasefire is not holding as firing is still continuing and people are moving to safer places. "But it seems that there is no safe place in the country right now."
Rasel said that the Bangladeshi embassy was working to bring them back to Bangladesh and possibly they will be taken to a safer place on April 30.
"I don't know whether I will be alive till then."