Long tailback in Motijheel as RMG workers block roads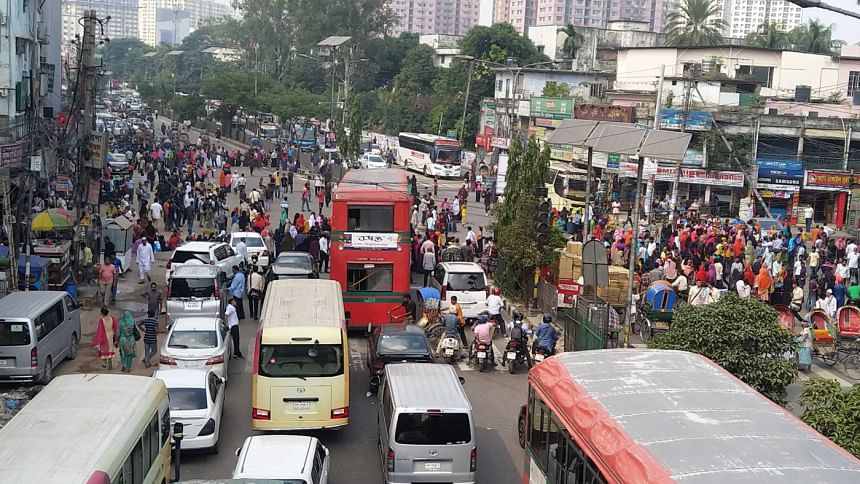 Garment workers blocked roads in Dhaka's Motijheel and Kamalapur areas, demanding withdrawal of the authorities' decision of shifting the factories to somewhere else.
Witnesses said several hundred workers of a garment factory took to the streets around 8:15am, creating a long tailback in Motijheel and nearby areas.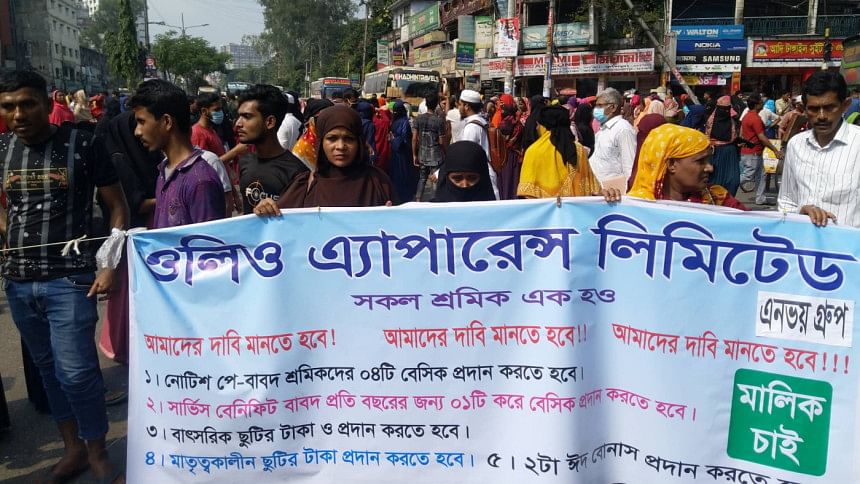 Office-goers suffered the most in the morning, they said.
The garment works were still demonstrating near Notre Dame College, Rasel Hossain, inspector (Investigation) of Motijheel Police Station told The Daily Star around 12pm.
Contacted, police officials said the garment factory in Kamalapur is being shifted to Uttara.
Workers took to the street, protesting the decision. The workers started the protest bringing allegation that the authorities are shifting the factory there without clearing their salaries and allowances, they said.