Holey artisan attack: HC to begin hearings on appeals soon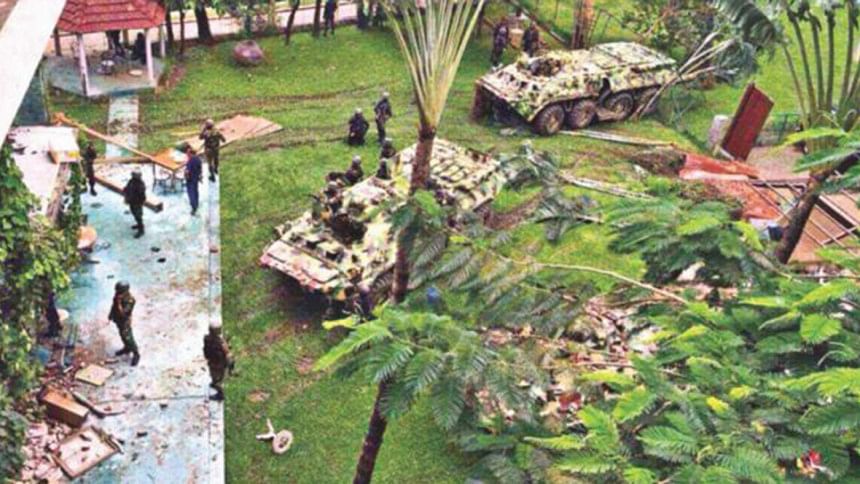 The High Court is expected to begin hearings on the death reference and appeals in the high-profile Holey Artisan attack case soon.
The matter was listed as number six on the cause list of the HC bench of Justice Shahidul Karim and Justice Md Mostafizur Rahman yesterday.
The bench will begin hearing the death references and appeals from the convicts after the prior cases are heard and disposed of, Deputy Attorney General Bashir Ahmed, told The Daily Star.
He, however, was unable to provide a specific date for when the HC will start holding the hearings.
On January 12, Chief Justice Hasan Foez Siddique assigned the HC bench led by Justice Shahidul Karim to hold the hearing and dispose of the death reference and appeals.
According to the Code of Criminal Procedure (CrPC), if a lower court orders the death penalty, the verdict is to be examined by the HC for confirmation of the punishment.
On July 1, 2016, five militants, armed with guns, machetes, and grenades, stormed the upscale eatery in the diplomatic zone in Gulshan and held the diners hostage before killing 20 of them, including three Bangladeshis, seven Japanese, nine Italians, and one Indian.
The militants were killed during a rescue operation by army commandos. Two police officials and a chef of the café were also killed during the 12-hour standoff, while another injured staffer died later.
A Dhaka court on November 27, 2019, sentenced seven militants to death for their involvement in the attack, terming it a disgraceful attack aimed at assassinating the non-communal character of Bangladesh.
The seven death-row convicts are Jahangir Hossain, Aslam Hossain Rash, Hadisur Rahman, Rakibul Hasan Regan, Md Abdus Sabur Khan, Shariful Islam Khaled, and Mamunur Rashid Ripon.
The Anti-Terrorism Special Tribunal acquitted one accused as it found him not guilty.