Hilsa catch frustrates fishermen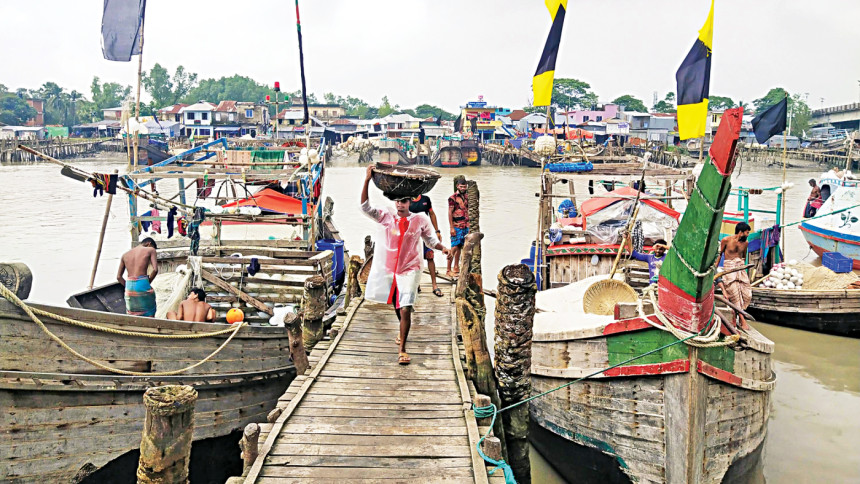 Fishermen in ​​Patuakhali's Kuakata say they are frustrated for not getting enough hilsa in the sea after the end of a 65-day ban on netting the fish on July 23.
Some of them said they returned from the sea with a very low catch, unable to earn the money they had invested in the job. 
The government had imposed the 65-day ban on May 20 to protect hilsa breeding. During the ban, fishermen in different areas of the district, including in Kuakata, Alipur-Mahipur, Rangabali and Char Montaz, passed days just fixing boats and mending nets.
Most of them had to take out loans to do those work and they are now unable to pay the money back.
Fishing trawler, FB Jihad, returned to the Mahipur fish landing station in the district's Kalapara upazila near Kuakata on Saturday afternoon  after spending 10 days at sea.
The owner of the trawler spent almost Tk 60,000 for fuel and thousands more for food for those on board. The trawler, however, brought only 118kgs of hilsa, which was later sold for Tk 40,000, said  Abdul Jalil, a fisherman.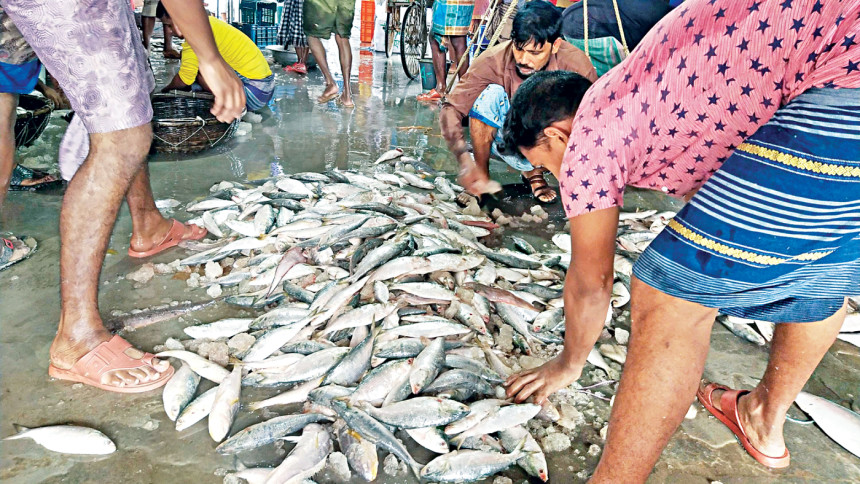 "After 65 days of the ban, we went to the sea to catch hilsa but came back only to incur losses," he said.
Another fishing trawler FB Touhid returned to Alipur fish landing station on Saturday evening and sold small sized hilsa for Tk 55,000.
Sagir Hossain Gazi, the driver of the trawler, said they had spent Tk 1.5 lakh.
Ansar Uddin Molla, president of the Alipur Fisheries Owners' Association, said fishermen went to the sea hoping to catch a good quantity of hilsa, but unfortunately it is not happening.
He could not say why fishermen were not getting enough hilsa.