High-tech vessel shines hope on hilsa research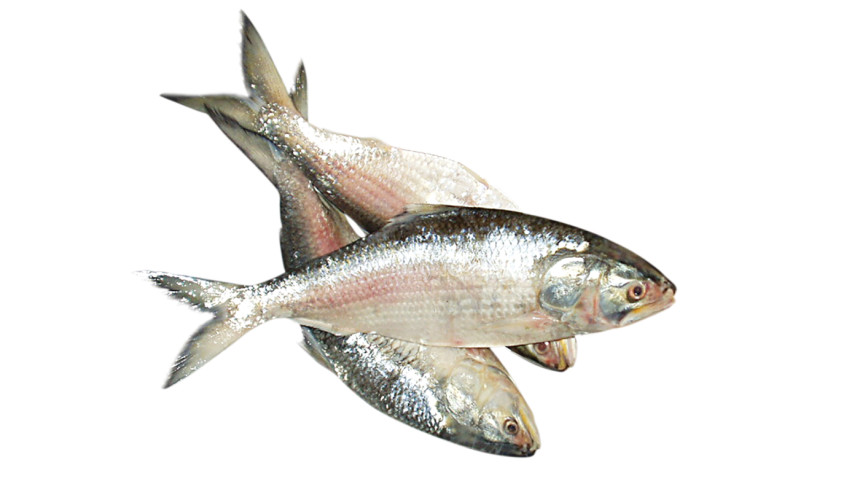 Researchers now have gotten an opportunity to promote hilsa production in the country, thanks to the introduction of a high-tech vessel by the Bangladesh Fisheries Research Institute.
Equipped with a hilsa research laboratory, netting system and a portable mini hatchery, the vessel named "MV BFRI Research Boat" will act as a game changer in hilsa research, said experts.
They also said that the ship will play an effective role in getting a real picture of the hilsa population and its behaviour.
"Earlier, researches based on market value were conceptual. They did not provide the real picture," Yamin Hossain, a professor of the fisheries department in Rajshahi University, told The Daily Star.
He said, "Through this ship, it is possible to know the nature of the movement of hilsa, where it lays its eggs, whether it is migrating or not and the level of oxygen in the deep sea. The ship will also help protect other fish biodiversity."
He also said it would help researchers assess the kind of impact climate change would have on reproduction of hilsa in future.
Yamin, however, said skilled researchers have to be recruited for this.
The ship, which cost Tk 7.56 crore to build, is equipped with fish finders, echo sounders, and navigation and modern telecommunication systems.
Md Anisur Rahman, chief scientific officer of Bangladesh Fisheries Research Institute, said that the vessel would enhance the strategies and skills of the Hilsa research team.
"This ship can go everywhere including the deep sea. As a result, the pace of work will also increase," said Rahman, who has been working on hilsa research since 1988.
The country now has the potential to produce an estimated 6 lakh 10 thousand metric tonnes hilsa every year, he added.
"The current production stands at 5.5 million metric tonnes per year, which is much higher than it was in 2003, when the production fell below 200,000 metric tonnes.
"The ban on catching brood and fry improved the situation and with the addition of this ship, it is possible to reach optimum production."
Abul Bashar, director of the Hilsa research-strengthening project, said, "This ship will play an important role in identifying potential new hilsa breeding grounds and help assess the current status of the previously identified sanctuaries."
Yahya Mahmoud, director general of the Bangladesh Fisheries Research Institute, said, "The ship can be used to go to all relevant places, including the sea bay and collect various information."