High Inflation, Power Crisis: PM asks ministries to find a way out
Issues set of directives at Ecnec meeting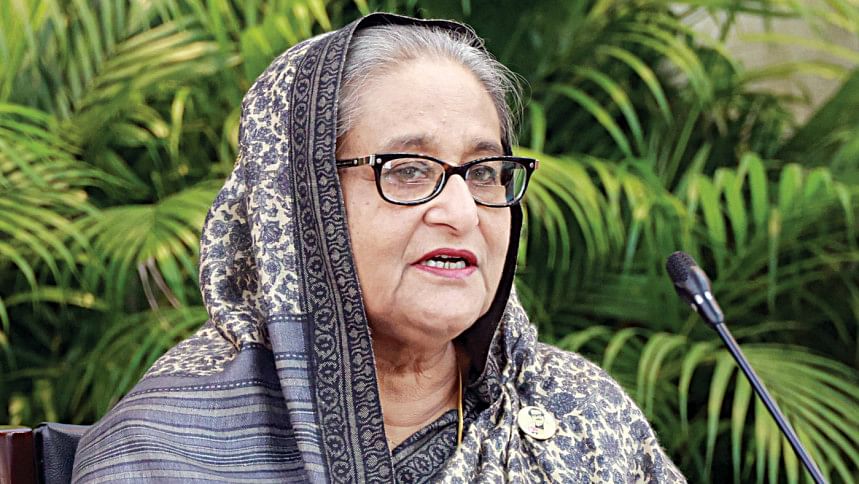 Prime Minister Sheikh Hasina yesterday asked the ministries concerned to come up with a roadmap to tackle inflation and power crisis, the biggest sources of people's sufferings.
"Inflation can't be allowed to rise any further," Planning Minister MA Mannan quoted the prime minister as saying at a meeting of the Executive Committee of the National Economic Council (Ecnec).
The prime minister ordered the Trading Corporation of Bangladesh (TCB) to have larger stocks of essentials so that it could intervene when the prices rise, Mannan told reporters at the planning ministry.
"Inflation has become unbearable. I said last month inflation would be reduced, but it increased further," he said.
According to Bangladesh Bureau of Statistics data, inflation last month was 9.94 percent, the highest in a decade.
But inflation cannot be tackled in just two or four weeks, the minister said, adding that the government will use all instruments at its disposal to reduce inflation.
He then said power cuts had become intolerable due to the closure of a power plant.
The crisis may persist for two more weeks, he said, referring to a recent comment of Nasrul Hamid, the state minister for power.
Every day, Dhaka residents have been experiencing four to five hours of power outage while those in the rural areas get electricity only about half the time.
Asked why the prices of certain products were rising in Bangladesh even though they were getting cheaper in the international market, Mannan said this happened because of the dollar crisis.
The taka has been losing its value against the dollar because of the dollar crisis. "That's why our actual buying price is more than whatever the price is in the international market."
The prime minister ordered quick implementation of government-to-government foreign loans in order to reduce the dependency on foreign currency reserves, he said.
Besides, the government is considering whether to increase the incentive on remittance sent through the formal channels. Discussions are going on about whether the incentive should continue to be 2.5 percent, or 3 percent or 3.5 percent, he said.
The government is analysing the possible economic implications of raising the incentive.
The planning minister, however, said there were concerns that the facility could be abused.
"There is a fear that money is going out [of the country] and then coming back [through the formal channel] with an addition of 2.5 percent incentive."
The prime minister is aware of this and efforts are on to check the misuse.