Hasina govt must be kept stable
Momen says at Janmashtami festival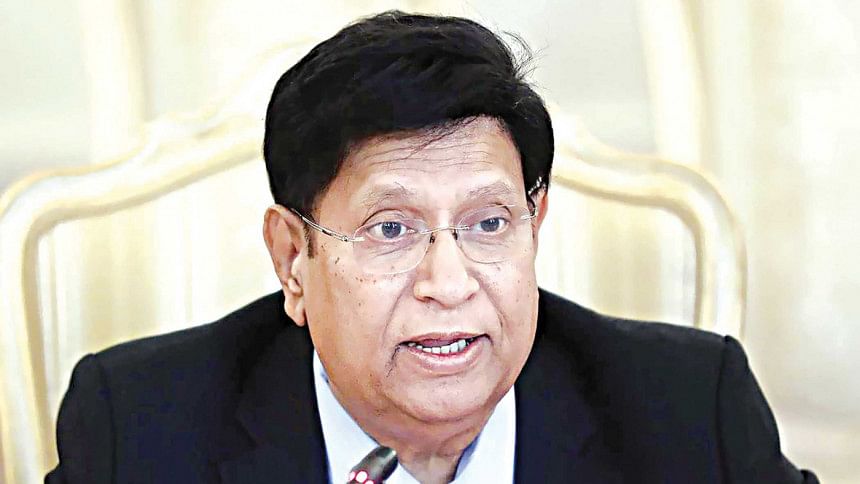 Foreign Minister AKM Abdul Momen has said he requested the Indian government to do whatever necessary for continuation of Prime Minister Sheikh Hasina.
"I went to India and said Sheikh Hasina's continuation must be ensured. She is our role model. If her continuation is ensured, our country will stride towards development and become a truly non-communal country," he said at the opening ceremony of Janmashtami festival at JM Sen Hall in Chattogram city yesterday.
The Daily Star has obtained a copy of the audio clip of his speech.
Referring to his visit to India, the foreign minister said, "I said there are some evil people, some extremists in my country. My country is not an isolated island from the rest of the world. There are some evil people here. When something happens in your country, they get the news even if we keep mum.
"Some days ago, a woman in your country said something, and we did not utter a single word. Different countries spoke about it but we didn't.
"We are giving you this kind of protection. It is for your wellbeing, for our wellbeing. If we speak up, the extremists will be more vocal and talk even more. It will disrupt law and order and also stability in our country."