'Halt assault on the right to protest'
Global civil society alliance urges Bangladesh govt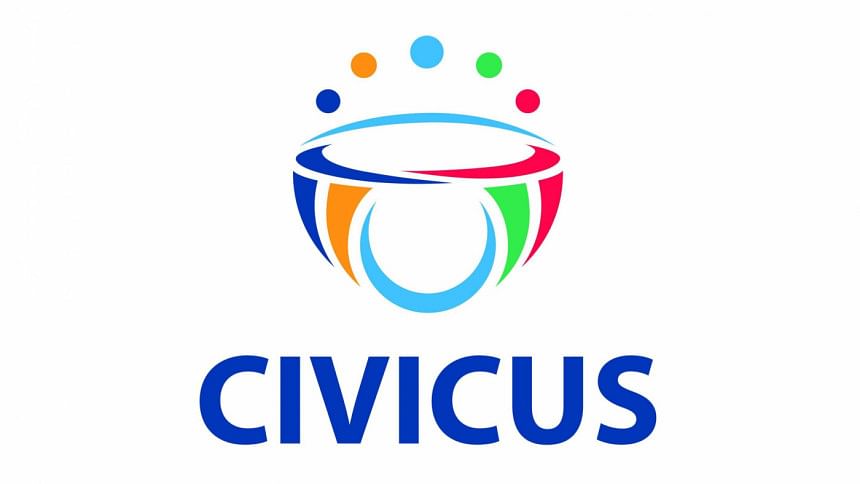 CIVICUS, a global civil society alliance, has called on Bangladesh government to "halt its assault on the right to protest", investigate all violations by both state and non-state actors and bring the perpetrators to justice.
The call was made today during the launch of the alliance's global report that highlights restrictions and trends on protests over the past 12 months.
CIVICUS released the report ahead of the International Human Rights Day which falls on December 10.
It said the right to protest continues to face attacks and restrictions all across the Asia Pacific region, from Afghanistan to Fiji, according to a press release.
A new global assessment by the CIVICUS Monitor, an online research platform that tracks fundamental freedoms in 197 countries and territories, shows that protesters in the region faced challenges before, during and after protests.
The CIVICUS Monitor data shows there were restrictions on freedom of peaceful assembly in at least 100 countries between October 2021 and September 2022.
The CIVICUS Monitor on Bangladesh has shown that the ruling party unleashed state forces and its members to violently attack protests by students, the opposition and workers, it said.
These actions appear to be inconsistent with Bangladesh's obligations in the UN International Covenant on Civil and Political Rights (ICCPR), the release added.
Giving examples, the CIVICUS said in January, three staffers of Dhaka Medical College and Hospital were injured in an attack by the activists of Bangladesh Chhatra League, the student wing of the ruling Awami League, during a sit-in on the college premises demanding the cancellation of outsourcing.
Besides, at least 20 workers were injured when the industrial police used batons and sound grenades to disperse about 500 garment workers, who blocked Dhaka-Mymensingh highway at Cherag Ali point in Gazipur's Tongi area in February.
Jatiyatabadi Chhatra Dal, a pro-student body of the BNP, was to hold a press conference at Dhaka University Journalists' Association in May. As as they entered the campus, they were attacked by the BCL activists. At least 40 leaders and activists were seriously injured in the attack, the release added.