Gas shortage: More interest in imports than exploration
Say experts at a discussion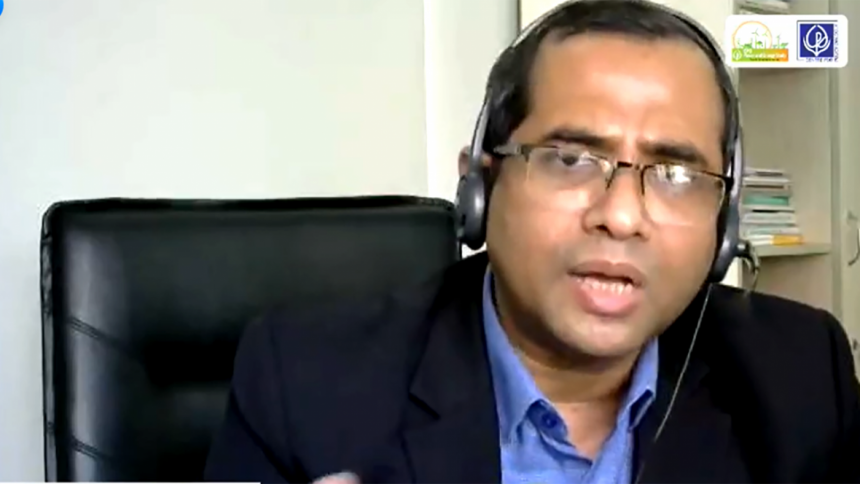 The gas shortage is a result of negligence towards gas exploration and the reliance on imported LNG something to be wary of, experts told a discussion yesterday
Noted geologist Prof Badrul Imam said certain individuals with influence over the government agencies are more interested in importing gas from abroad.
The gas crisis is not inevitable at all, he told the virtual dialogue titled Gas-LNG Debate in Energy Supply: Costs and Consequences of LNG Import for the Power Sector.
A multi-client survey in the sea to explore gas has been in talks since 2015, he said. "We don't know why it hasn't been done. We repeatedly asked, but got no answer. It seems a vested quarter doesn't want our own gas explored. They are more interested in importing, and they have influence in the government agencies."
Deltas tend to be gas-rich and there is no reason to believe that Bangladesh, being on the world's largest delta, is an exception, he told the event organised by the Centre for Policy Dialogue.
"Two-thirds of the country, namely the vast plains in the west and southern coastal areas, remain unexplored."
Bangladesh Petroleum Exploration and Production Company Limited (BAPEX) has the capacity to drill three or four exploration wells each year, he said. "But they drilled one well in the last two years. Aggressive exploration is needed to face the current and future situations.
"Before 2012, we used to say we cannot explore gas offshore due to a dispute with Myanmar. But now the dispute is over and we still don't do anything. Meanwhile, Myanmar explored many offshore gas sources after 2012."
He added that the dependence on imported LNG will crush the country's economy.
Buet Professor Dr M Tamim said there had been no notable gas exploration since 1999, the year the Bibiyana Gas field was explored.
The BAPEX has not taken any big initiative by conducting seismic surveys in the new areas, he added.
CPD Research Director Khondaker Golam Moazzem and Senior Research Associate Abdullah Fahad presented a keynote at the dialogue.
Imported LNG is 24 times costlier than locally produced gas. The financial burden for imported LNG was about Tk 6,500 crore in the last fiscal year, said Moazzem. "The cost will be even higher this fiscal due to the rise in LNG prices."
In the short term, LNG imports may need to continue to meet the existing demand, particularly for sectors where no immediate alternative is available, he said.
In the medium to long term, Bangladesh needs to consider the alternatives to LNG import. The country also needs to emphasise gas supply from domestic gas reserves.
High import prices will have an adverse impact on the consumer's purchasing power and LNG dependency is not environmentally sustainable, said CPD Executive Director Fahmida Khatun.