Fully profitable, but with govt subsidies
Wasa MD tells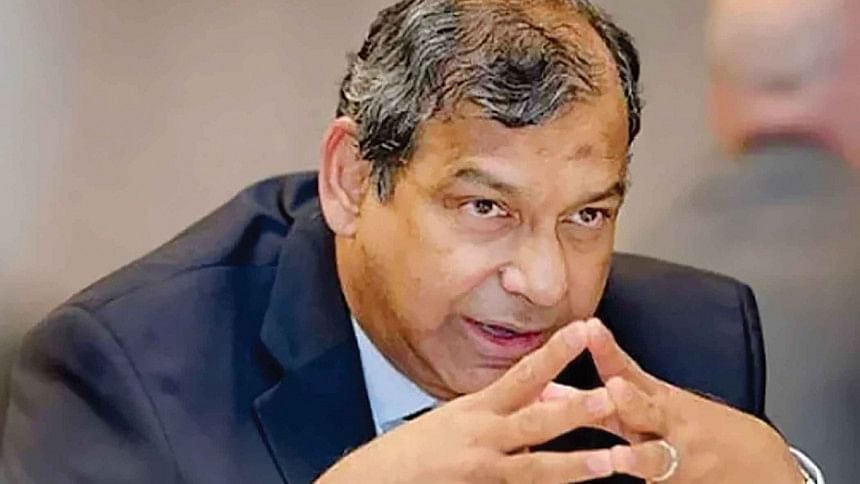 Dhaka Water Supply and Sewerage Authority (Wasa) operates with the government's "alms", said its managing director Taqsem A Khan while talking about the price hike of water.
But at the same time, he claimed that Wasa is 100 percent profitable.
Wasa is providing a total incentive of Tk 19 crore to its officers and employees as "performance awards".
Taqsem has been the managing director since 2009 and gets Tk 6,25,000 as monthly salary. According to sources, his salary has increased by 421 percent in the last 13 years. He will get a bonus of Tk 10,01,000 this time, three and a half times his basic salary of Tk 2,86,000.
The Daily Star had a talk with Taqsem recently regarding all these issues.
The Daily Star (DS): You termed the government's subsidies alms. But at the same time, you and your employees are receiving huge incentives. How do you explain that?
Taqsem: Wasa runs on government subsidies, but that money is used for Capex, not Opex.
Capex means capital expenditure, and Opex is operational maintenance... The government provides capital expenditure.
The government fixes the price of water and asks us to follow it. And for that, they provide subsidies. But they do not give anything for operational maintenance.
In addition, we repay some part of the capital expenditure... It is something that you have to pay in monthly or yearly installments.
DS: As we know, Wasa has huge amounts of debts, right?
Taqsem: Yes, we do. But, who pays the debt? We have to repay the loans. The government is only the guarantor of these loans. However, we can't repay 100 percent of it, because we are not a break-even organisation.
The price of water does not cover the costs. If we want to cover them, the price will be much higher. So, of course, Wasa is a profitable company, but with the government's subsidies.
DS: So are you saying a company which runs on subsidies, could be profitable too at the same time?
Taqsem: The Asian Development Bank termed us one of the best companies in South Asia. Because we're 100 percent profitable.
DS: But as you said, you have to keep begging the government to run the organisation. So how does the MD of such a company take Tk 6 to 6.5 lakh as salary?
Taqsem: No, that's an unusual question. Don't forget that we have the same management system like those across the world. That's why we're making profit. And that's how we can get such amounts of salaries and bonuses.
DS: You failed to supply pure and safe drinkable water, but you are giving an incentive bonus of Tk 19 crore. Is that okay?
Taqs em: How do you define pure water? And who told you that we don't supply pure water?
DS: The water that can be drunk directly from the tap is pure water. Can we do that?
Taqsem: Why would you drink water directly from the tap? Have you read the Wasa Act?
DS: Yes.
Taqsem: Then, can you say, where do we supply water?
DS: You supply water to residents' water-tanks through pipelines.
Taqsem: Do you know that 40 percent of those tanks are not clean?
DS: What about the supply lines? Are those clean?
Taqsem: Our pipeline is around 95 percent clean, which was found after testing, ordered by the High Court. They did not find any harmful germs like coliform... We have changed the situation a lot.
DS: What are the changes?
Taqsem: Firstly, there is 24-hour water supply in Dhaka. We supply water through pipelines, there is no pipeline water even in Delhi yet. They still supply water through vehicles.
DS: There are many areas in Dhaka where the water is foul smelling and dirty.
Taqsem: But the number of such areas is very low, around five percent.
DS: Is there any family in Dhaka city who can drink water without boiling it?
Taqsem: Who told you not to boil water?  When did I say that? Why would you take such risks?
And it's our responsibility to keep the water pure and safe when you receive it.