Freedom fighters yet to get Muktijoddha Complex in Savar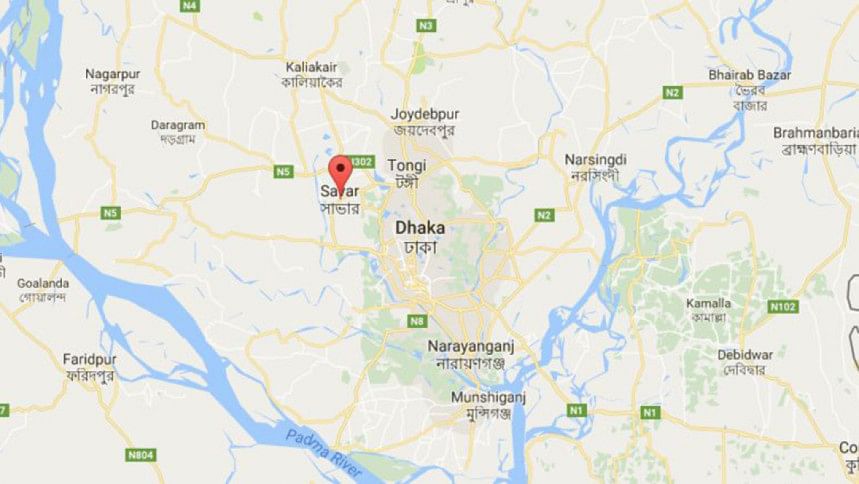 In 2012, the government took up the initiative for a Tk 1,223 crore project to build multi-storied Upazila Muktijoddha Complexes across 470 upazilas.
The government has a four-pronged aim with the project: to inspire everyone by highlighting the spirit of the Liberation War; to help with the operations of Upazila Muktijoddha Sangsads; to meet the daily expenses of the sangsads with the income earned from the complex; and to ensure socio-economic welfare of freedom fighters and their children by creating long-term employment opportunities.
According to the website of the Ministry of Liberation War Affairs, the project's implementation period runs from July 1, 2012 to June 30, 2023. The total cost was fixed at around Tk 1,223.54 crore.
But nine years on, the project is yet to see any progress in Savar upazila, which is creating deep frustration among the area's freedom fighters.
Ain Uddin Ahmed, commander of Savar Upazila Muktijoddha Sangsad, told The Daily Star recently that the project has been delayed due to complexities in finding land for the complex. "We wanted to make sure the complex is constructed on a good piece of land, which will be beneficial for the freedom fighters as well as the area's people."
Contacted, UNO Mazaharul Islam said a site has been selected for its construction -- at a spot close to Savar Bazar bus stand, next to the Savar Model Mosque and Islamic Cultural Center. A proposal has been sent to the ministry to get approval for the land, he said.
Project director Md Abdul Hakim told The Daily Star that 400 complexes have already been completed, while 31 are under construction. Besides, three more are undergoing the tender process while 10 are in the soil testing phase.
He said Savar's muktijoddha complex is among the 10 going through soil testing right now. However, the project is being delayed as water has accumulated around the chosen spot for the complex. "Once the water dries, we will finish up the soil testing," added Abdul Hakim.