Fining 'minister's relatives': Suspension of train ticket checker withdrawn
Says Pakshey divisional railway manager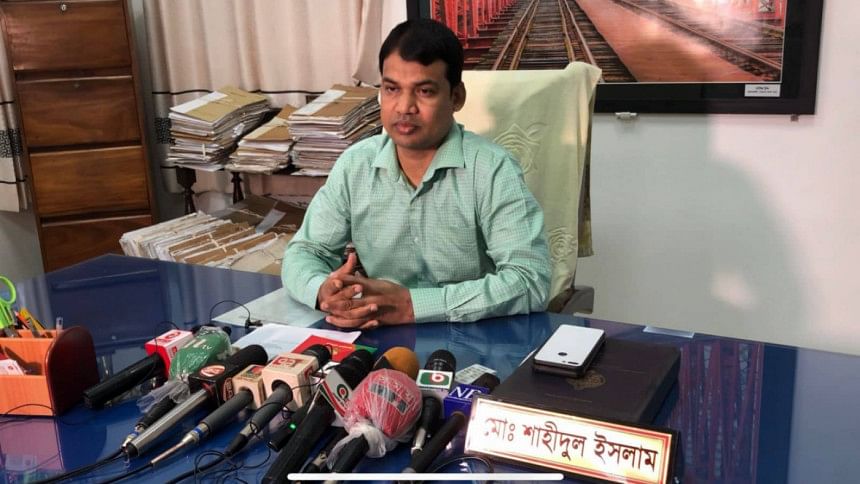 The suspension order issued against Shafiqul Islam, who fined three individuals travelling without tickets and claiming to be related to him, has been withdrawn.
"Shafiqul Islam's suspension order has been withdrawn today. He will be able to join work now," Shahidul Islam, divisional railway manager of Bangladesh Railway (Pakshey Zone), told reporters at a press briefing this afternoon.
The manager further said that the investigation period has been extended by two more days.
Contacted, Shafiqul Islam told our Pabna correspondent that he had not received any information from the authorities concerned regarding the withdrawal of his suspension order yet.
He went on to say that all the allegations against him are "false", and that he did not misbehave with any passengers.