'False, baseless allegations'
NRCC protests reports of deleting encroachers' name from database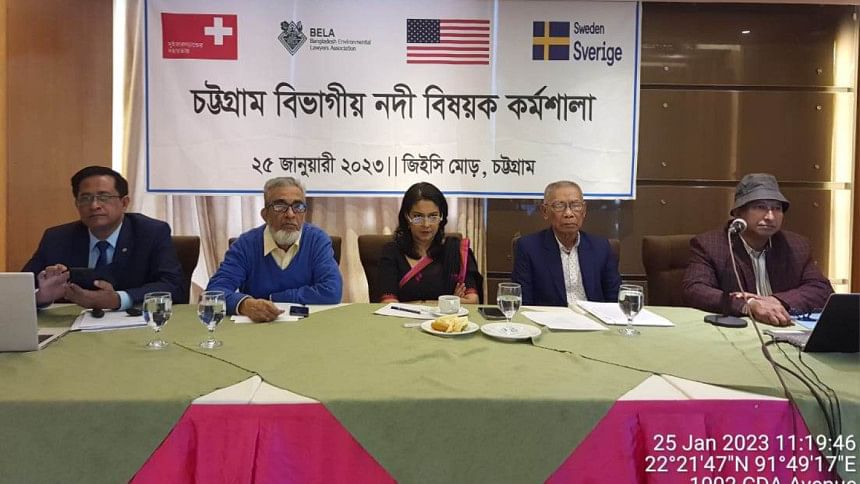 National River Conservation Commission (NRCC) has protested the reports of four national dailies that mentioned that the organisation has deleted names of river encroachers from its database and decided not to reveal the names to public.
The commission has termed these reports baseless.
NRCC protested the reports published in Banik Barta, The Daily Star, Prothom Alo and Protindiner Bangladesh in a press conference held at its office yesterday.
NRCC Chairman Manjur A Chowdhury read out the statement, in which he claimed that the list prepared under a project to study 48 rivers only had the number of illegal structures on these rivers; it never published the names of encroachers.
He claimed to have sent the list to the deputy commissioners across the country. After their feedback, NRCC will make it public.
The commission also contested the statement of Syeda Rizwana Hasan, chief executive of Bangladesh Environmental Lawyers Association, and Mujibor Rahman Howlader, former chairman of NRCC, who alleged that the commission was siding with the encroachers.
"The commission published the names of 57,000 illegal structures on its website. As per NRCC's instructions, deputy commissioners have demolished 19,000 structures as of now. Such comments are embarrassing for the commission," he added.