Fakhrul's threats now a joke: info minister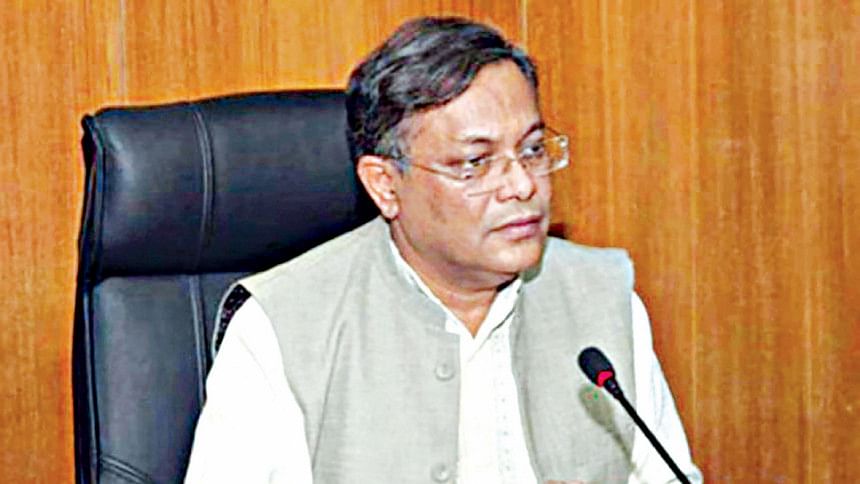 Information Minister Hasan Mahmud yesterday said since the government's formation in 2009, BNP has been involved in conspiracies to topple it, and after repeated attempts, the party got disconnected from the people.
People now think the threats of Mirza Fakhrul Islam Alamgir, BNP's secretary general, to bring down the government are a joke, he said.
Hasan, also joint general secretary of Awami League, made the remarks in reply to the questions of journalists at the opening ceremony of a road-construction project in Chattogram's West Baklia area.
About Fakhrul's complaint of AL committing "fraud and robbery" in the Supreme Court elections, Hasan said BNP has caused all the scandalous incidents in the history of the Supreme Court.
"... They [BNP] hijacked the Supreme Court ballots to distort the election process. All the structures, including pandals, which were built for election activities were vandalised," he said.
He added, "You know they participated in the Dhaka bar elections. There, they suffered a miserable defeat. They realised before the Supreme Court elections that they have no hope of winning. That is why they first announced a boycott, and then snatched ballot papers and vandalised the facilities."