Facebook comment: Public admin ministry scolds sr assist secy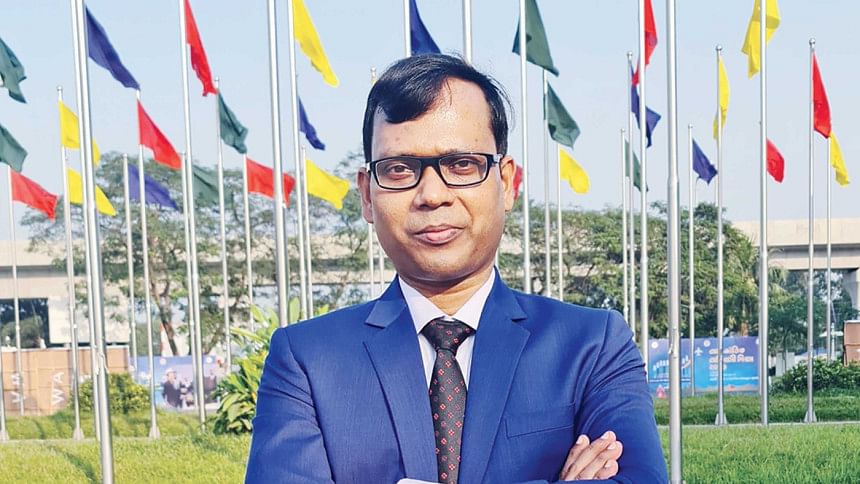 The public administration ministry has reprimanded Senior Assistant Secretary Sarwoer Alam as a minor punishment for making a comment on Facebook after not being promoted to deputy secretary.
The ministry issued a notification in this regard on April 21.
Sarwoer, a former Rab magistrate, had earned plaudits for leading drives of the elite force. An officer of the 27th BCS administration cadre, he is currently serving at the expatriates' welfare and overseas employment ministry.
In March last year, the government promoted 337 officials, mostly of the 27th Bangladesh Civil Service batch, to deputy secretary from senior assistant secretary.
Quoting officials, media outlets then reported that at least 209 officers from the 27th BCS batch got promoted, but Sarwoer was not among them.
The public administration ministry order said, "On March 8 last year, Sarwoer Alam commented using his Facebook ID that most of the officials and employees who fought against injustice and irregularities in their careers have been deprived and oppressed at every point of their careers; and taking a stand against offences is itself an offence in this country."
As a government employee, he has acted inappropriately by making such a remark against the government and the authorities which tarnished the image of the public administration, reads the order.
So, a departmental case was filed against him for misconduct as per the government employees (discipline and appeal) rules. The matter was investigated and it was proved that Sarwoer Alam made such a comment. That's why he has been reprimanded as a minor punishment, the order added.
Despite repeated attempts, The Daily Star could not reachSarwoer yesterday over the phone for comments.
According to government service rules, an official will not be considered for promotion for a year after being reprimanded.
Sarwoer joined the government service in 2008 as assistant commissioner. He was promoted to senior assistant secretary in 2014.
As an executive magistrate of the Rapid Action Battalion, Sarwoer earned praise from different quarters for his brave operations against food and medicine adulteration and anti-casino drives.
On October 25, 2020, he led an operation at the house of Dhaka-7 lawmaker Haji Mohammad Salim, also an Awami League leader, after a case was filed against his son Erfan Salim on charges of attacking Lt Wasif Ahmed Khan of Bangladesh Navy in the capital's Dhanmondi.