Evidence Act: Experts laud govt move to scrap section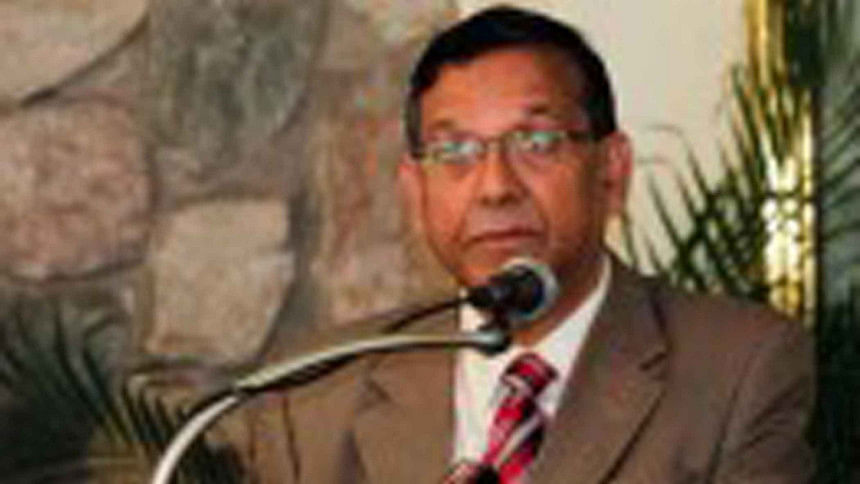 Rights activists and legal experts welcomed Law Minister Anisul Huq's announcement about removing from the Evidence Act a provision allowing "negative" remarks about the character of a rape victim in a rape case.
The law minister on Thursday talked about removing Sub-section 155 (4) of the Evidence Act, 1872, which says: "When a man is prosecuted for rape or an attempt to ravish, it may be shown that the prosecutrix was of generally immoral character."
Those welcoming the decision said it will help the rape survivors who are routinely blamed and shamed in courts about their character, social class, attire, past sexual history, and lifestyle.
However, repealing sub-section 146 (3) of the Evidence Act is equally important, as, during cross-examination, a witness may be asked any question which tends to "shake his credit, by injuring his character".
Section 146 is often used against victims of rape and other sexual offences.
Legal experts and rights activists said legal reform alone cannot help survivors to get justice.
Sensitising the public and legal channels to the plight of the victims is of utmost importance to change the mindset that judges a rape victim's testimony by the patriarchal standard of morality and not by the legal requirement of consent, they said.
BLAST research specialist Taqbir Huda, the author of the research "Between 'Virtue' and 'Immorality': Why Character Evidence Must Be Prohibited in Rape Cases", said the repeal of Section 155(4) of the Evidence Act 1872 promised by the law minister is only the first step towards tackling the courtroom culture of victim-blaming.
Taqbir urged for introduction of specific rape shield laws which prevent defendants from introducing evidence of victims' sexual behaviour, history or reputation.
 "Section 146 (3) of the Evidence Act allows questions to be raised about the character of witnesses, so this general provision can act as a backdoor through which victim-blaming continues unless its applicability to complainants of sexual offences is specifically restricted.
"Additionally, the long-awaited reform of Evidence Act should also establish a specific duty on judges to ensure complainants of sexual offences are not subject to questions about their character and for specific disciplinary action -- such as suspension and fines -- to be taken against defence lawyers who deliberately use character evidence in an attempt to humiliate the complainant," he said.
Mentioning the importance of repealing sub-section 146 (3) of the Evidence Act, Dhaka University Associate Law Professor Taslima Yasmin said if the goal of the reform is to relieve rape victims of humiliation and blame during trial, it is important to take a deeper look into the entire legal system.
"We also need to learn from similar reforms in other countries where not only the character evidence related provisions are deleted, but further rape shield provisions are added to protect victims of sexual offences from facing humiliation during trial," she added.
Welcoming the proposed reform, eminent human rights lawyer Salma Ali, who is also the president of Bangladesh National Women Lawyers Association (BNWLA), said the character of a rape survivor has no relevance in a rape case or in judging whether her allegation is real.
"Even if a sex worker claims that she was raped, she has the right to file a case for rape because the legal element is consent and a lawyer must not justify the rape by questioning her character or bringing up her past sexual life," she added.
"This is why we need proper implementation and monitoring of the reformed law and to establish a women-friendly and gender-sensitive environment in every channel of the justice system," she said.
Rape Law Reform Coalition (RLRC), comprising 17 rights organisations of the country, welcomed the law minister's announcement in a press release.
The repeal of Section 155 (4) of the Evidence Act was one of their key points in their 10-point demand for rape law reform in October 2020 during the countrywide anti-rape protests and has also been a longstanding demand of many of RLRC's member organisations, the release added.
"Research conducted as part of our ongoing Rape Law Reform Now campaign has shown how Section 155 (4) of the Evidence Act, and the use of character evidence against rape complainants more broadly, has long perpetuated impunity for rape and obstructed justice for rape survivors," it read.
Nina Goswami, senior deputy director of Ain o Salish Kendra (ASK) -- which is part of the coalition -- said the amendment will be one of the 10 recommendations made by the rape law reform coalition.
"In order to ensure justice for rape victims, we are waiting for the government to make the necessary adjustments to the rape law by accepting the other nine recommendations of the coalition," she said.