EU special envoy sits with labour unions, rights activists
Minimum wage of Tk 23,000 in RMG sector discussed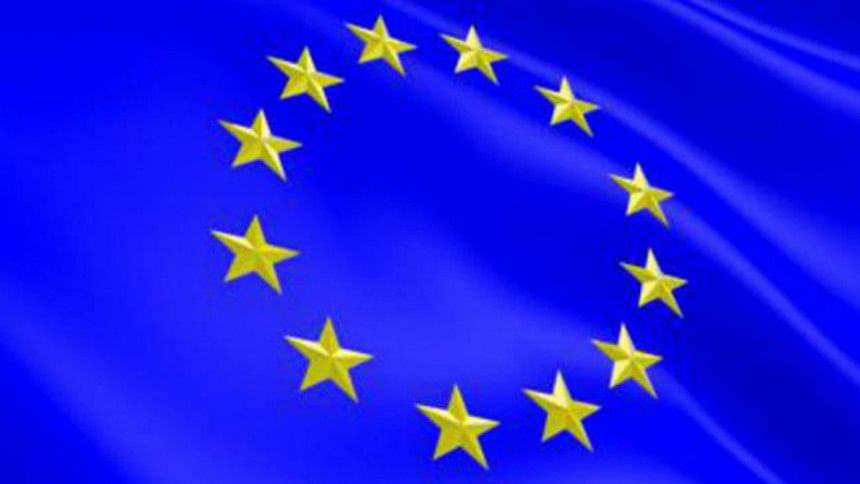 Labour unions and rights activists yesterday held a meeting with European Union's Special Representative for Human Rights Eamon Gilmore in the capital and raised their demand for a minimum wage of Tk 23,000 in the ready-made garments sector.
The RMG minimum wage has been Tk 8,000 since 2018.
Currently, negotiations are going on as a board formed by the government is reviewing the current minimum wage.
Meeting sources said the labour representatives told Gilmore to pressurise buyers into giving fair prices to factories so that workers are not paid poverty wages.
They also mentioned the murder of Shahidul Islam, a union organiser from the Bangladesh Garment and Industrial Workers Federation in Gazipur.
On June 25, Shahidul was attacked by cadres outside the compound of Prince Jacquard Sweater Limited's owner in Gazipur's Sataish Baganbari area, when he was negotiating the factory workers' demands.
Furthermore, the rights activists said they do not want any trade-related sanctions or restrictions, adding that when the Generalised System of Preferences (GSP) was taken away from Bangladesh, it not only hurt the industry, but also directly affected the workers.
All the union representatives present at the meeting iterated they want the GSP to be brought back.
They also spoke about new laws in formation that would criminalise "illegal" strikes and how those would have negative impacts on labour rights.
They further mentioned how workers are automatically fired, or considered "resigned", if they are absent for over 10 days, as per the law.
The activists told Gilmore how the labour law must be changed to allow trade unions inside special economic processing zones.
They described at length how factory owners infiltrate unions and spoke about the prevalence of such "yellow unions".
Unions and federations represented in the meeting include the National Garments Workers Federation, Bangladesh Garments Industrial Workers Federation, Awaaz Foundation, Solidarity Centre among others.
Representatives of Bangladesh Legal Aid Services Trust were also present.