EU parliamentarians praise Bangladesh's commitment to tackle child labour, workplace safety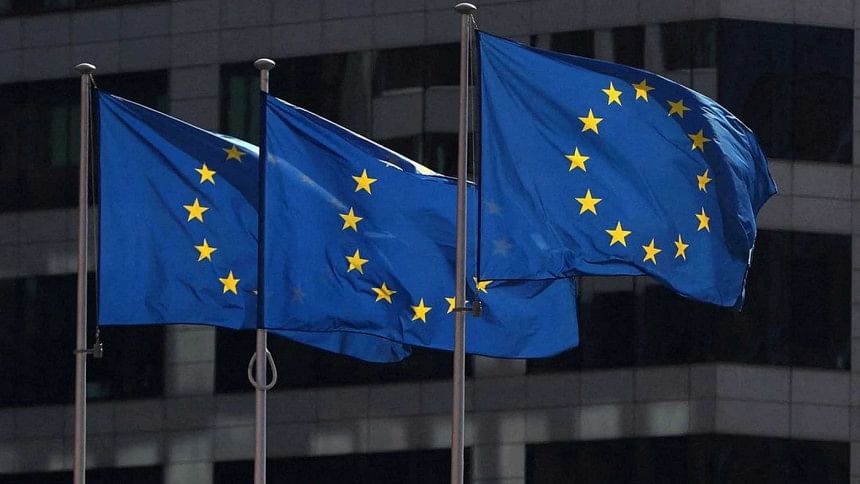 Members of European Parliament (MEPs) have warmly praised Bangladesh's determination to meet its commitment to International Labour Organisation (ILO) standards.
MEPs on the European Parliament's trade committee were impressed both by the progress to date and an openness about the challenges ahead of Bangladesh, at a view-exchange meeting with the Bangladesh's Ambassador to the European Union Mahbub Hassan Saleh, reports Brussels-based news website EU Reporter.
Members of the trade committee said that their discussion with the Bangladesh ambassador was "a breath of fresh air". Across the political spectrum, they spoke of a strong and transparent relationship.
"I welcome the fact that Bangladesh is open enough to share its problems with us", added Maximilian Krah from the Identity and Democracy group. He also described Bangladesh as a success story.
Bangladesh completed full ratification of the International Labour Organization's (ILO) convention on labour standards in March, establishing a 14-year-old minimum working age.
Bangladesh has established an ambitious National Action Plan, which is based on a road map agreed upon with the European Union.
The European Commission announced that progress against child labor is being made, with the number of labor inspectors set to expand fivefold by the end of next year, from 300 to 1,500.
Child labour has been declared illegal in more areas, and it is expected to be abolished in all forms by 2025.
An initiative to end risky child work should be completed next year.
The definition of hazardous labor has been expanded, and the effort is expected to save 100,000 youngsters from working in hazardous conditions.
Mahbub Hassan Saleh said one of the biggest challenges was reaching out effectively to such a huge population, with widespread informal employment.
Local action complemented national government actions such as the establishment of a helpline and the establishment of new labour courts. Bangladesh has had a 49-year relationship with the EU, and the Ambassador told MEPs that the country has "maximized the use of trade rights and development support."
The committee hopes to visit Bangladesh in July so that MEPs can see for themselves a country that they believe has benefited much from its partnership with the EU.
"A pioneer and an example for other countries," said Emmanouil Fragkos of the ECR group.