Elections cannot be fair when opposition is targeted: HRW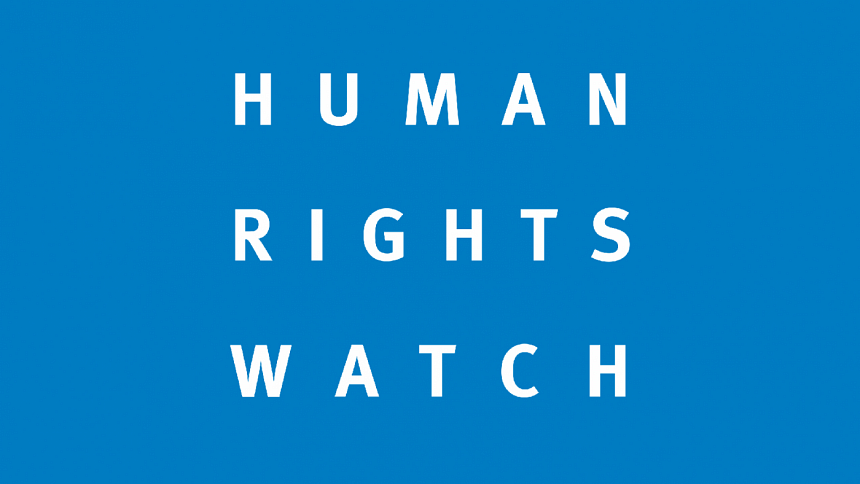 Human Rights Watch has called upon Bangladesh's international partners to insist that elections cannot be considered fair when the opposition is targeted, harassed, and behind bars.
"International partners should make clear that they will not continue business as usual with Bangladesh as authorities carry out election abuses," said Meenakshi Ganguly, deputy Asia director at Human Rights Watch.
"They should condemn the mass arrests and targeting of the opposition and lay out consequences for trade and diplomatic ties if Bangladesh fails to backtrack on its abuses," the HRW quoted Meenakshi Ganguly as saying in a report published on its website today.
Quoting witnesses, The New York-based rights organisation said Bangladesh police used unnecessary force during political protests on October 28, 2023.
Although violence was committed on all sides, the events were part of a continuing police crackdown on the political opposition, it said.
Bangladesh government is ignoring international calls for restraint and its own pledges to hold a peaceful, free, and fair election planned for January 2024.
"Many Bangladeshis say they have been fearing an escalation in violence because of the government crackdown on the political opposition in an attempt to subvert participation and voting," said Ganguly.
The government has increasingly carried out arbitrary mass arrests over the last year in what appears to be a coordinated effort to stifle the opposition ahead of the elections, The HRW said.
While the authorities blame the BNP for October 28 violence, the BNP has accused the government of infiltrating the gathering to initiate violence and discredit what they said was a peaceful movement, the rights organisation said.
Political party leaders should call on their supporters to campaign peacefully, HRW added.
The United Nations Office of the High Commissioner for Human Rights called on "all political actors to make clear that such violence is unacceptable and to avoid any statements or actions that could constitute incitement to violence," the report mentioned.
"Witnesses interviewed by Human Rights Watch said that the police excessively shot rubber bullets and tear gas into the crowd. The government should publicly order the security forces to abide by the United Nations Basic Principles on the Use of Force and Firearms by Law Enforcement Officials while responding to violent protests," the organisation said.
The HRW said the mass arrests appear to reflect orders from police officials to systematically arrest and convict opposition members so that they would be disqualified from participating in the national election. Trials are apparently continuing late into the night to ramp up these efforts and, according to the BNP, at least 50 people have already been convicted, it said.
All allegations of "torture and other abuse" of detainees should be thoroughly and independently investigated, and those responsible should be held to account, Human Rights Watch said.
Only one case of torture has ever led to a conviction under the country's Torture and Custodial Death (Prevention) Act since it was passed a decade ago, according to media reports, it mentioned in the report.