EC 'subservient to government'
Krishak Sramik Janata League says about commission's 'overzealousness' to use EVM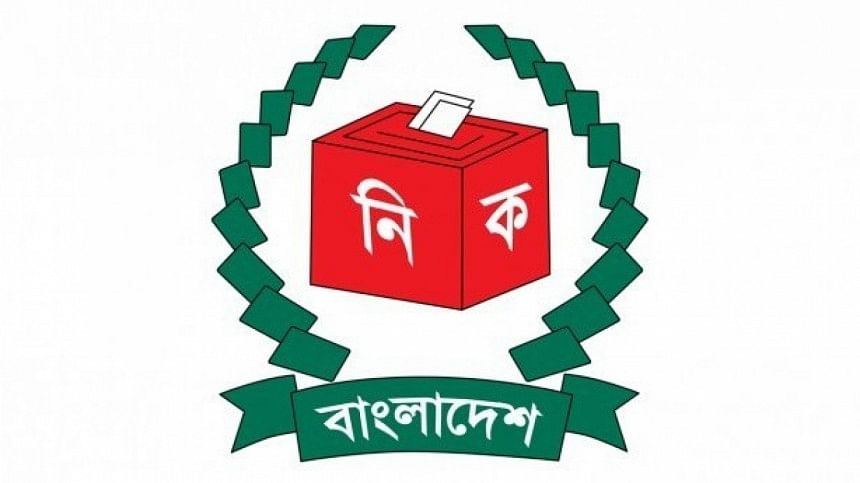 Bangladesh Krishak Sramik Janata League (BKSJL) yesterday said the Election Commission's over-enthusiasm for EVM indicates that it was "subservient to the government".
In a written statement submitted during talks with the commission, leaders of the party said such over-enthusiasm regarding use of electronic voting machine (EVM) made "people suspicious about the EC".
BKSJL President AbdulKader Siddiqui alleged that the commission "showed a step-motherly attitude" towards them as they allotted two hours for talks with the Awami League and BNP, but only an hour for other parties, including BKSJL.
"This proves the Election Commission has lost its neutrality," he said.
BKSJL General Secretary Habibur Rahman Talukdar said holding a free, fair and acceptable national election is not impossible under a political government.
At the dialogue, the party proposed relaxation of registration conditions for political parties. It alleged that laminating posters with plastic during electioneering increased election expenses and it also poses a threat to the environment.
Kader Siddiqui said he heard from others about "strong backbone" of Chief Election Commissioner Kazi Habibul Awal. His party wants to keep faith in the current EC that it would be able to conduct a free and fair election.
In response, Awal said they would strive to be undeterred while conducting the next national polls. He said only God knew how much successful they would be.
The CEC added that during the elections, they would exercise powers as per the constitution, laws and regulations.
Earlier in the day, while meeting with Zaker Party, Awal said they were yet to make any decision on use of EVM in the next general election.
He added that it is not "possible to hack" EVM as it is a standalone machine and not connected to the internet.
EVM is still not safe, said Zaker Party, proposing introduction of E-voting.
The commission held dialogues with two political parties at its office in the capital yesterday. The EC has been holding the talks to seek recommendations on how to conduct the next national polls in a free and fair manner.
As of yesterday, the EC has met delegates from 23 parties.
Meanwhile, Bangladesh Jatiya Party skipped the EC dialogue yesterday.
The BNP, Jatiya Samajtantrik Dal (JSD Rab), Bangladesh Kalyan Party, Bangladesh Muslim League, Bangladesher Samajtantrik Dal, Liberal Democratic Party and Islami Andolan Bangladesh had earlier shunned the talks that began on July 17.