Libraries in south Dhaka ceasing to exist
Shortage of books, lack of reading environment and maintenance to blame
Rokanpur Library, located on the third floor of Rokonpur Community Center beside Kabi Nazrul Government College in Laxmibazar, can hardly be called a library anymore. It suffers from a shortage of books and has lost its ability to attract readers.
This, however, isn't an isolated situation. All seven libraries run by Dhaka South City Corporation (DSCC) are suffering the same fate. Of these, two have already been shut down.
These libraries too have an acute shortage of books and most of them remain vacant as readers hardly visit those.
Visiting Rokanpur library recently, this correspondent saw only a small bookshelf holding some 30-40 books. In a corner, old newspapers were piled up. There were several chairs for the readers -- all empty.
"We have a plan to make the library reader-friendly. For which we have  also sent a proposal to the city corporation," librarian Jharna Akhtar  told this correspondent.
According to the DSCC website, the DSCC libraries are open every day from 2:00pm to 8:00pm.
Meanwhile, Haji Khalil Sardar Library located in Hazaribagh Park and Nawabganj Park Library at Nawabganj Park (operated by DSCC) are currently closed due to reconstructions imposed at those parks.
Abu Hena Manjurul Ahsan, in-charge of the two libraries, said, "The two libraries have been closed for the last two and a half years.  We're working to reform them after which they will be reopened."
Meanwhile, North Brook Hall Library has been shifted to the nearby Moinuddin Chowdhury Memorial Hall. It contains approximately 4,000 books, including rare ones from the British era.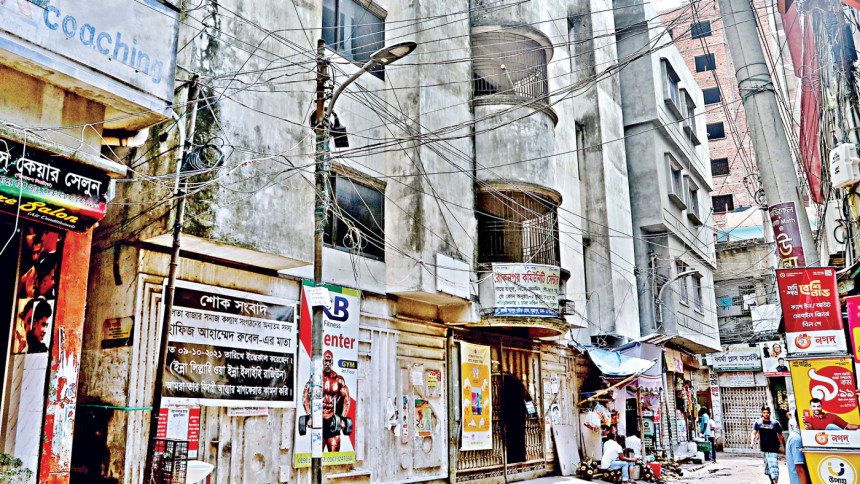 However, due to relocation of the main building, many locals have forgotten about the library.
When this correspondent asked a local, Md Hashem, about it, he said the library was closed.
Another library is located on the ground floor of Zaheer Raihan Cultural Center in Sutrapur. This correspondent couldn't find any readers there. Asked, the library's cleaner Zakir Hossain Badal said readers haven't come here ever since the pandemic hit.
Tajuddin Memorial Library at Narinda's Fakir Chan Community Center is supposedly one of the best libraries managed by DSCC  at present.
Librarian Ashraf Uddin said there are over 4,500 books there. "On average, 20 readers come here every day. But readers can't sit here because of the smoke produced from the kitchen at the community centre. They can't even pay attention because of all the noise around them," he said.
According to the DSCC website, regular newspapers are kept in these libraries. The librarians, however, said they have stopped keeping newspapers and magazines, ever since the pandemic hit.
Contacted, DSCC Social Welfare and Slum Development Officer Akand Mohammad  Faisal Uddin said, "We're already doing so much work for the citizens of the south part of the capital. We have some plans to develop the libraries as well."