DSA to be amended by September: law minister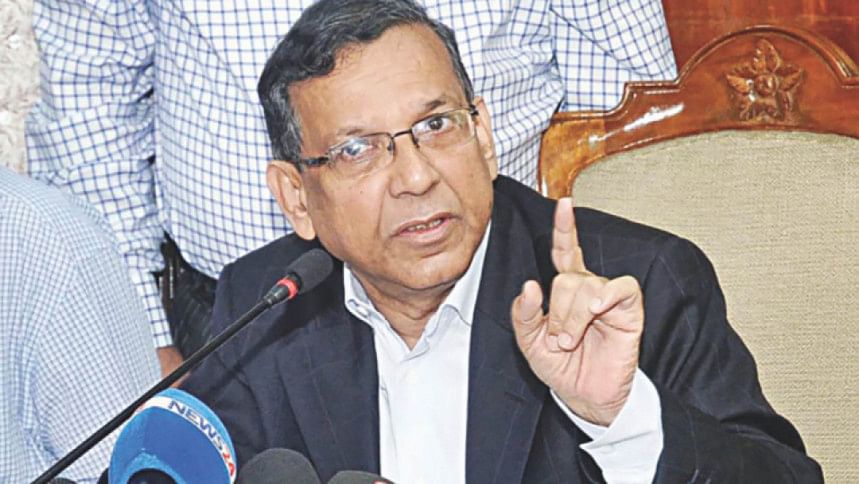 Law Minister Anisul Huq today said the Digital Security Act will be amended by September, within the term of the current Awami League government.
Speaking at a programme held by Transparency International Bangladesh on the occasion of World Press Freedom Day, he added, "We have nearly completed reviewing the technical recommendations on the law sent by the UN human rights wing."
In March, the United Nations High Commissioner for Human Rights Volker Türk had said that his office had "provided detailed technical comments to assist with such a revision [of the law]".
His predecessor Michelle Bachelet had also said that when she came to visit Bangladesh last year, her office too had given recommendations for repeal and revision of certain provisions of the act.
Anisul Huq also said a committee -- comprising members of the Legal and Parliamentary Division, and officials from the home and foreigner affairs ministries, the ICT Division, and the Law and Justice Division -- is working on amending the law and have met "two or three times".
The seminar was held at Midas Centre in the capital.