A dream ended too soon
Youth's ambitious pursuits end with tragic demise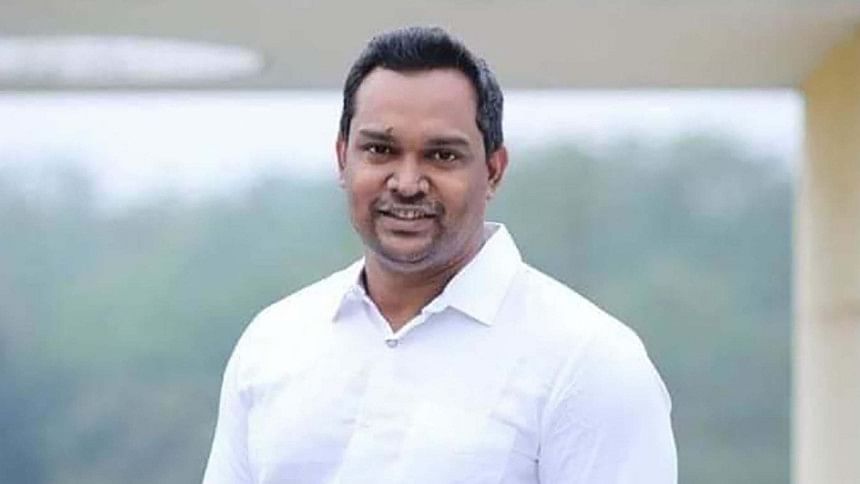 Sahed Hossain was ambitious, with a view to make a difference.
He yearned to become a successful entrepreneur one day, and was gradually paving his way to a career in agri-business and car import venture.
To boost business, Sahed was scheduled to fly to Japan later this month.
The 38-year-old was very close to see his dream come true but an accident shattered it all.
Sahed was returning from his agro farm when his boat capsized after colliding with a pillar of a bridge on Barighona canal, which connects to Halda river, in Urkirchar union under Raozan upazila of the Chattogram on Monday.
Sahed drowned in the incident while three others managed to swim ashore, said his cousin Nazmul Islam.
Two days after the boat capsize, locals recovered his body from Chayachar area of the Halda early on Wednesday.
Later, the police handed over the body to the family, said Ekram Ullah, officer-in-charge of Sadarghat River Police Station.
This correspondent visited Sahed's home yesterday noon and found the entire house engulfed in an invisible shroud of grief.
Montaha, Sahed's wife, was weeping while the couple's four-year-old son, Yohan, was looking at his mother with empty eyes.
The young entrepreneur built his farm, Sahen Agro, near Halda five years ago and currently more than a hundred cattle are being reared in it.
"My employer (Sahed) regularly came to the farm to look after the cattle," said Abdul Malek, a worker of the farm.
Sahed had also invested in importing cars from Japan and used to sell them in the local market, said Mohammed Selim, another of his cousins.
"My brother was scheduled to go to Japan this month to boost his import venture," he added.
Sahed is the eldest among five siblings. His father, late Yusuf Hossain, was a prominent businessman and was awarded the Commercially Important Person (CIP) status by the government. He died three years ago.
Sahed's mother is alive but has long been in ailing state.
The family has two houses in Roaozan and in the port city's Chawkbazar area where his family resides.
Yusuf Hossain had built many institutions including educational institutions, clubs, and used to help poor people. Sahed also followed his father's footsteps.
"He used to help us financially whenever needed," said Sahed's neighbour Md Idrish.