Don't waste water during Ramadan
Says Wasa MD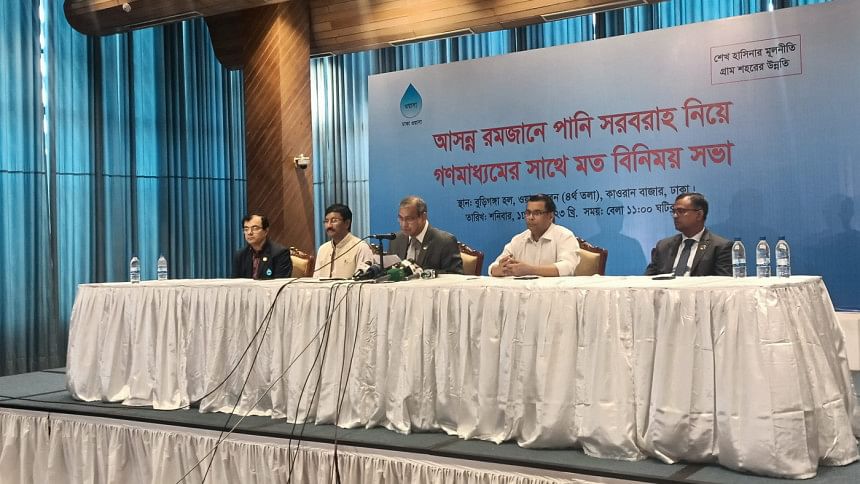 Dhaka Wasa Managing Director Taqsem A Khan yesterday suggested all to be rational while using water during the upcoming month of Ramadan.
"Don't waste water during Ramadan," the Wasa MD said at a views-exchange meeting with journalists on the water supply system of Dhaka during Ramadan at Dhaka Wasa conference room.
"If needed, measures will be taken to ensure water supply through rationing," he added.
About the overall preparations for water supply during the Ramadan, Taqsem said all the water treatment plants and water pumps of Dhaka Wasa are operating round the clock. During the power outage, the water pumps will run using generators, he added.
As per the special arrangement in Ramadan, water will be supplied by installing plastic tank trolleys at different places of all the zones including Gulistan, Farmgate, Mohakhali, Gabtoli, Jatrabari, Kamalapur and Sayedabad, the Wasa MD said.
Dhaka Wasa has kept 48 water-carrying vehicles and 17 tractors ready to supply water for emergency needs. Besides, 380 fixed and 19 mobile generators have been arranged as standby power sources during load-shedding, he added.