Don't let our country fall behind again, PM says in Sardah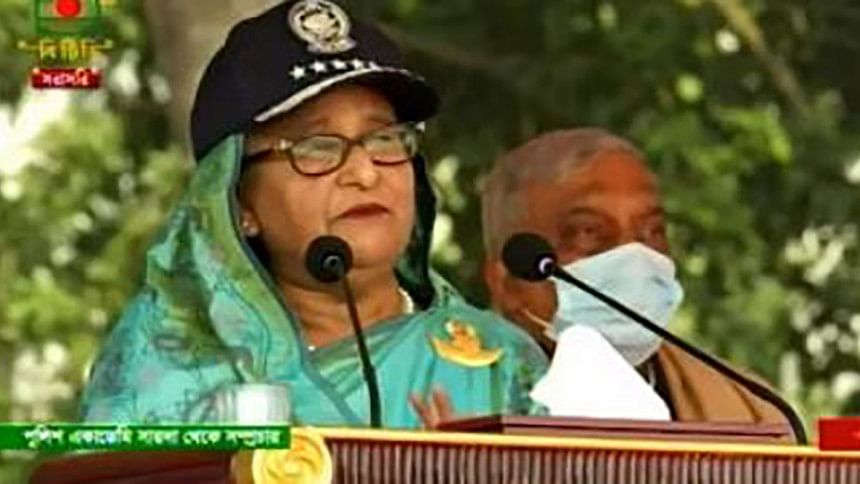 Prime Minister Sheikh Hasina today urged for the continuation of the country's development, saying "our country should never fall behind again".
She made the comments while attending the graduation ceremony of the 38th BCS Cadre apprentice assistant superintendents of police at Bangladesh Police Academy in Rajshahi's Sardah.
"We do not want our country to fall behind again. In the election of 2008, we had given vision-2021 as the election manifesto which we have implemented," the PM said.
"We got the status of developing country at a time when we celebrated the birth centenary of the father of the nation and the golden jubilee of independence. In continuation of that, we have formulated the Delta Plan-2100 to build a developed and prosperous Bangladesh," she added.
"Let this progress of Bangladesh continue," the PM further said.
The PM, also the president of ruling Awami League, is scheduled to address a rally in Rajshahi city for the first time in five years.