Did nothing to undermine ACC image
Ex-ACC official Sharif tells Star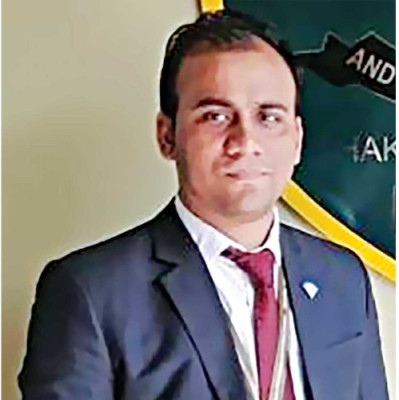 Sharif Uddin, who was sacked by the Anti-Corruption Commission last week, said he had always tried to unmask the corrupt and confiscate illegal wealth during his time at the commission. 
"If this means I undermined the image of ACC, then I have nothing to say," he told The Daily Star. "I don't think I have done anything that undermines the image of the commission.
"I investigated a land acquisition scam in Cox's Bazar. The owner of the land was harassed and local gangs of every tier used to extort him. I tried to stop this," said the former deputy assistant director of the ACC.
"I also took measures to confiscate ill-gotten properties and wealth worth between Tk 40 and 50 crore for the government exchequer. I had also investigated a syndicate involved in giving illegal gas connections and corruption in the utility sector. I got suspects arrested.
"I was the first to reveal the fraudulence regarding issuance of NID cards and passports to Rohingyas. A total of 20 cases were filed on behalf of the ACC and I am the plaintiff in most of the cases.
"It was me who had stopped tender syndication at the canteens of Chattogram Medical College Hospital. I upheld the truth in my reports. Those reports are available in Dhaka and my seniors can check them."
Sharif said the ACC had provided all the logistics support, including vehicle, manpower and source money when he visited Cox's Bazar from Chattogram. "I brought suspects to Chattogram from Cox's Bazar. Did they [deputy director and director at the Chattogram office of ACC] ever complain in writing that Sharif's activities are beyond his jurisdiction?"
"Rather, they have encouraged me. All the files related to Rohingyas, housing, public workers, and health care were endorsed by the commission. I don't know why they [deputy director and director] are saying that I undermined the image of the commission."
News reports based on his activities were published in the media on a regular basis, he added.
He said those who have brought allegations against him are individuals he had arrested, and those whose properties he has seized.
"The commission removed me from my job before any of the allegations have been proved true."
He said allegations that he tortured suspects placed on remand are false.