Digital Security Act: EU concerned over some provisions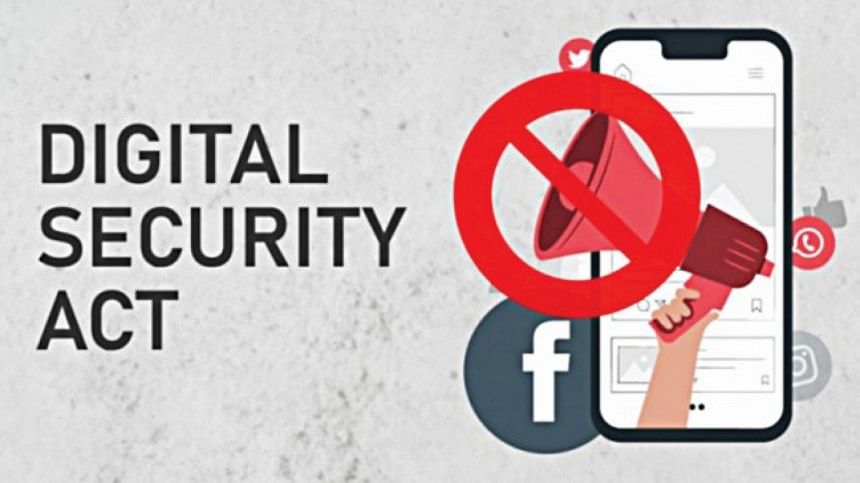 The European Union has expressed concerns over some provisions of the Digital Security Act (DSA) as those may go beyond the stated purpose of fighting digital crime.
"Democracy and human rights are shared values between Bangladesh and the EU. The EU raised the issue of the Digital Security Act (DSA), expressing concerns that some of its provisions risk going beyond the stated purpose of fighting digital crime and also inquired about certain ongoing trials in this context," read a joint statement issued by the EU and Bangladesh.
Delegations from EU and Bangladesh met for their fourth Diplomatic Consultations in Brussels yesterday.
The EU delegation was led by the European External Action Service Managing Director for Asia and the Pacific Gunnar Wiegand and the Bangladesh delegation was led by Foreign Secretary Masud Bin Momen.
The joint statement read, "The EU encouraged Bangladesh to implement the recommendations made during the last Universal Periodic Review."
It said the Bangladesh side provided updates and shared its perspectives in this regard.
"Both sides agreed on the need to strengthen democratic governance in post-Covid recovery and condemned communal or sectarian violence and discrimination in any form or manifestation, anywhere."
The statement said the consultations were held in a constructive and cordial atmosphere against the backdrop of the 50th anniversary of Bangladesh's independence and the birth centenary of Father of the Nation Bangabandhu Sheikh Mujibur Rahman.
The EU and Bangladesh agreed to step up cooperation on climate action, digitalisation, connectivity and security, taking into account the EU strategy for cooperation in the Indo-Pacific.
In this regard, both sides discussed initiating a regular political dialogue for providing strategic guidance and intensifying foreign and security policy cooperation, read the statement.
The EU presented its new strategy for cooperation in the Indo-Pacific. Both sides discussed the political and security situation in the region, maritime security, as well as counter-terrorism and cooperation within the UN fora.
"Both sides agreed to work on this common agenda with a view to reaching concrete progress and deliverables, which will be reviewed in the course of the next consultations, to be held in Dhaka in 2023."